Shop Floor Roundness
Shop Floor Measurement of Roundness and Harmonics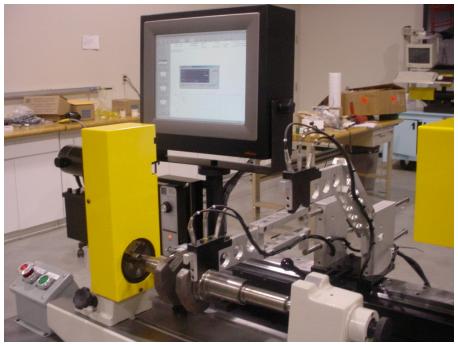 Roundness and harmonics…on the shop floor? Without a Spindle?
Digital Metrology teamed up with the University of North Carolina at Charlotte (UNCC)  (www.cpm.uncc.edu) to develop a "shop floor" system for the measurement of roundness and harmonics. Briggs & Stratton (www.briggsandstratton.com) is currently using this equipment to control the roundness and harmonics of crankshaft features to tolerances on the order of 100 millionths of an inch.
No spindle? How can this be?
Rather than rely on a precision spindle for the measurement of roundness and harmonics, the system utilizes a "three-probe" approach that decouples the form errors of the component from the movement. Special algorithms were developed at UNCC for this analysis. The result is a system that quickly and accurately measures roundness in a production setting with out the need for a precision spindle or a time-consuming process of leveling and aligning the component.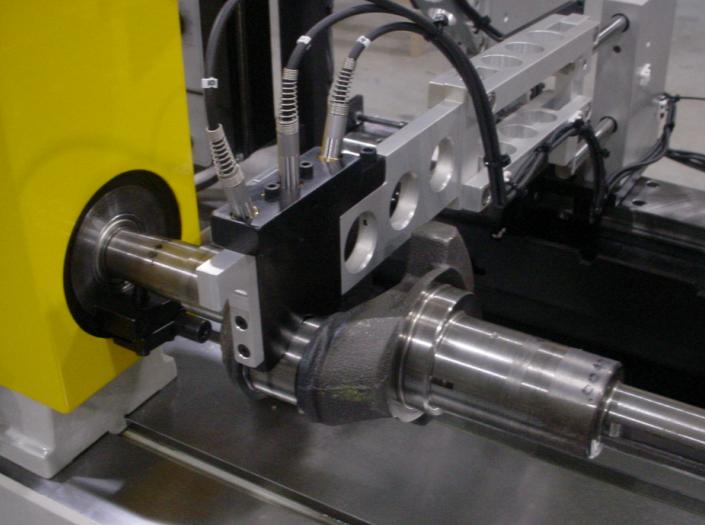 As easy as 1, 2, 3…
The operation of the system is simplified such that only three steps are required:
1. Loading the part.
2. Positioning the measuring head.
3. Starting the measurement.
The system automatically controls the measurement, analyzes the data and sends results to an SPC package.
learn more
For more information about this or any product, or to discuss a specific custom solutions need, please email:
info@digitalmetrology.com