TraceDirector
Surface texture software for multi-measurement, shop-floor applications
---
Whether it's roughness or waviness, a single surface texture measurement cannot adequately describe the entire surface. That's why Digital Metrology Solutions has developed the world's first surface texture software package designed specifically for user configurable multi-measurement, shop-floor applications.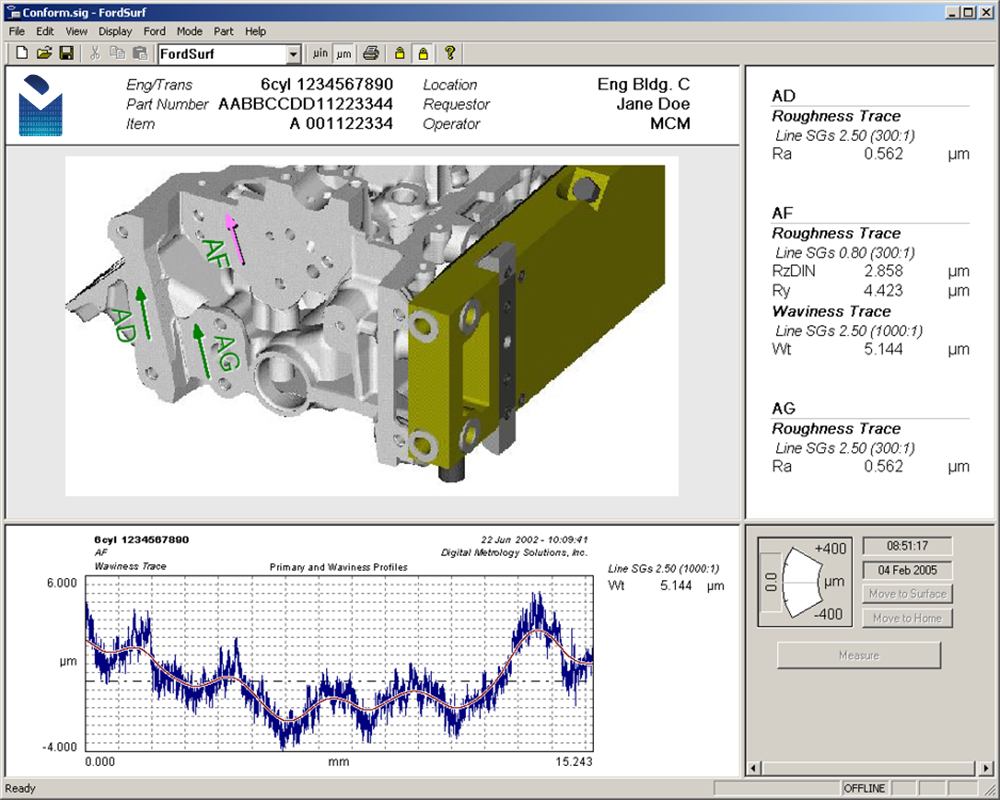 What makes TraceDirector unique?
TraceDirector embodies a totally new architecture for surface measurements.
For many surface measurement applications, one trace isn't enough. Unfortunately, most "off the shelf" instruments handle only one data set at a time. These instruments are designed with the measurement in mind and the part is something that is introduced to the measurement system.
TraceDirector turns this world upside down and begins with the part that is to be measured. A part can have several measurement locations that need to be measured. A location can actually have multiple traces (for example a short, slow trace for precision roughness measurement and a longer, faster measurement for waviness). On top of that, each trace can be analyzed multiple times – using different processing such as filtering and parameters.
The easy-to-use software package provides a flashing arrow that guides the operator from location-to-location and trace-to-trace. If a location needs to be re-measured, simply click on that location and re-measure it.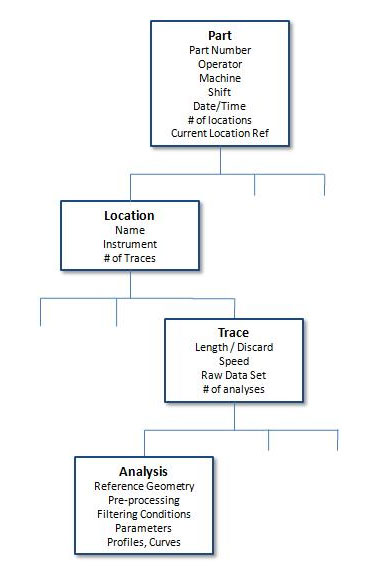 Integrating TraceDirector
TraceDirector can control many handheld profiling instruments and more instruments can be added. The parameter results can be automatically sent to your SPC system.
Learn more
For more information about this or any product, or to discuss a specific custom solutions need, please
contact us
.