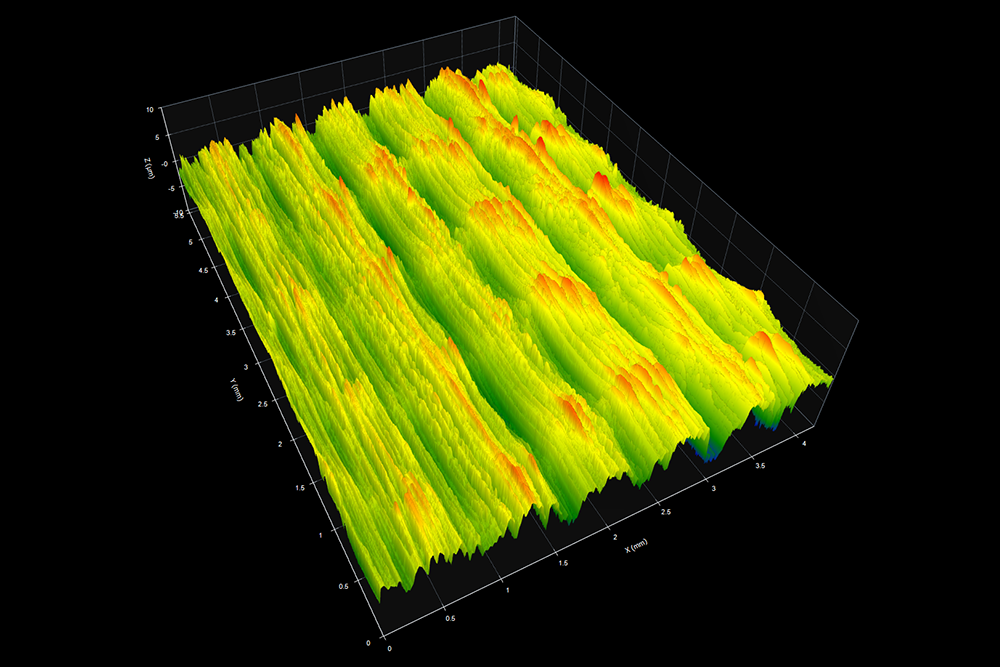 This dataset is part of the Microfinish Comparator series. A comparator can be used to qualitatively gage surface finish, by comparing it to a sample visually or tactilely. 
This is the 63G ground sample.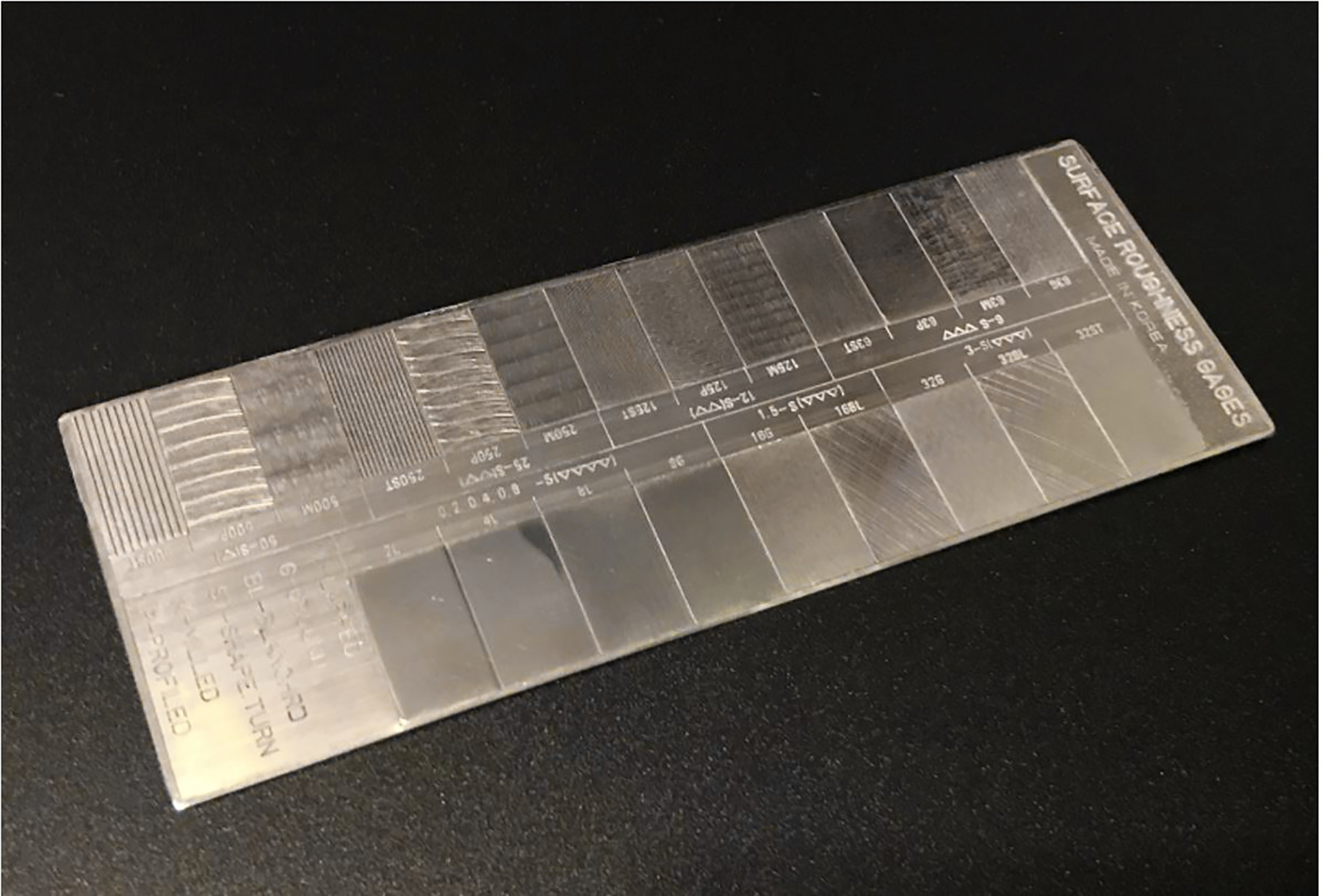 The GAR S-22 microfinish comparator gage used for this series.
Measured via Zygo ZeGage Plus (10x)
Data source:  Digital Metrology Solutions (www.digitalmetrology.com)
Want to see more? Download the other Microfinish Comparator datasets:
2L
4L
8G
8L
16BL
16G
32BL
32G
32ST
63G
63M
63P
63ST
125M
125P
125ST
250M
250P
250ST
500M
500P
500ST
How to cite
If you use this dataset, please reference it as follows:
Digital Metrology Solutions. "Surface Library." Digitalmetrology, digitalmetrology.com/dataset/microfinish-comparator-strip-63g. Accessed Sep 25, 2023.
---