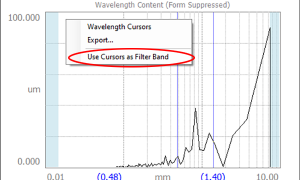 Many surfaces are dominated by a repeating, pattern or shape in their texture. Sometimes this texture is desired, as on a gripping surface. Other times it is something we try to avoid, such as "orange peel" in paint, or chatter in a bearing raceway. In each of these cases it is helpful to isolate the
Read more »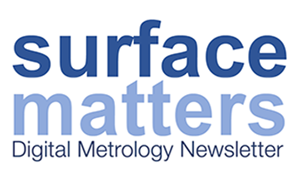 Our third edition of the Digital Metrology Surface Matters newsletter is out! In these quarterly emails we keep you up to date on the latest in surface analysis, including new software to explore your surfaces, case studies to share successes, and even free upgrades to your existing tools. In the March edition we introduce you to
Read more »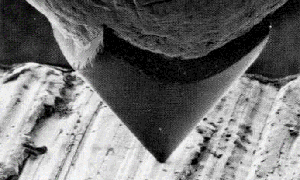 For many critical applications, companies are finding it necessary to not just assess the geometric aspects of the surface, but also the quality of the surface. You'll find specifications with terms such as "torn and folded material," "porosity," "pull-outs," "micro-burrs" and "micro-ledges." The surface in the image above is marked by torn and folded material
Read more »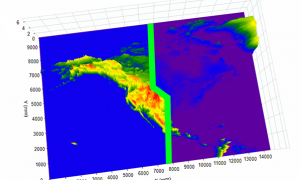 Digital Metrology has addressed one of the most common problems in the display of areal/3D surfaces: The problem of the palette! In the image above you'll see the new Smart Palette controls in our OmniSurf3D software being adjusted to emphasize the important features of the surface. How does it work? Let me explain… Our eyes
Read more »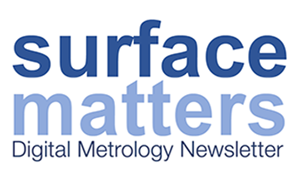 Digital Metrology has recently launched the new Surface Matters newsletter. In these quarterly emails we keep you up to date on the latest in surface analysis, including new software to explore your surfaces, case studies to share successes, and even free upgrades to your existing tools. In the December edition we show our readers how to
Read more »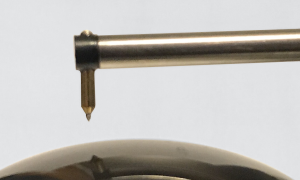 Many critical surfaces are comprised of arcs or arc-like geometries. Measuring these surfaces with many traditional stylus-based instruments poses fundamental challenges. In this post we look at several considerations that may affect your ability to properly measure arcs and understand your curved surfaces.
Read more »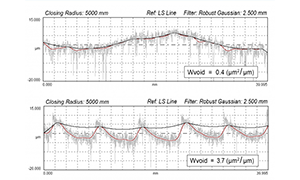 Most engineers specify only basic height-based parameters, such as average roughness or total flatness, in sealing applications. The challenge is that "sealing" is not measurable purely in units of height. Learn how advanced surface texture analysis can be used to predict whether a surface will seal or leak.
Read more »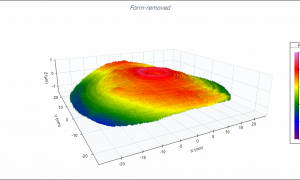 Taken any good selfies lately? If you have, then you can thank an aspheric lens, or two. Because of their complexity, analyzing aspheres has long been the domain of expensive metrology software. But we are pleased to report that analyzing aspheric measurement data is a standard feature of both OmniSurf and OmniSurf3D!
Read more »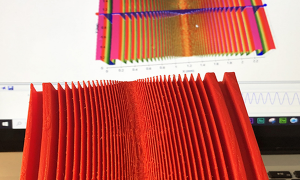 Digital Metrology has always been committed to helping you see, explore and understand your surfaces.  With the latest release of OmniSurf3D you can now use your sense of touch as well! OmniSurf3D now includes the ability to export a 3D solid STL model of your surface for 3D printing.
Read more »