Bandify 3D
Multi-band 3D Surface Texture Analysis
---
Bandify3D provides multi-band surface texture analysis for 3D measurement data. It's an incredibly powerful tool to help you control processes such as painting and coating, to make finishes that satisfy the eye and perform through years of use.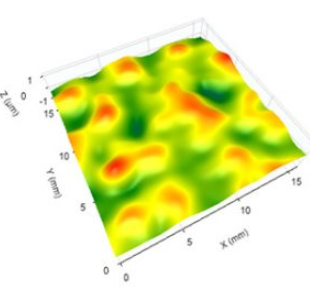 Multi-band analysis: see the wavelengths that matter
We developed Bandify3D® as a fast, efficient tool for analyzing 3D surface texture and its component wavelength bands. You immediately see the surface texture separated into the wavelength bands that matter for your application, all in a single, intuitive display.
The secret to a great finish is in the mix of spatial wavelengths that make up the texture. Surfaces dominated by short-wavelength texture tend to appear glossy, or perhaps even "fuzzy." Longer-wavelength form may give the surface an appearance of haze or orange peel. Some texture is required for film-to-film adhesion, but too much will lead to poor appearance later.
For every application, the correct combination of spatial wavelengths leads to a finish that not only looks great but also offers excellent adhesion, durability, etc.
Download a 10-day Trial of Bandify3D
The image below shows the intuitive, all-in-one Bandify3D display. The left image shows the composite texture, while the isolated "A" Band texture is in the middle. At this wavelength we can see striations across the data from a prior machining process.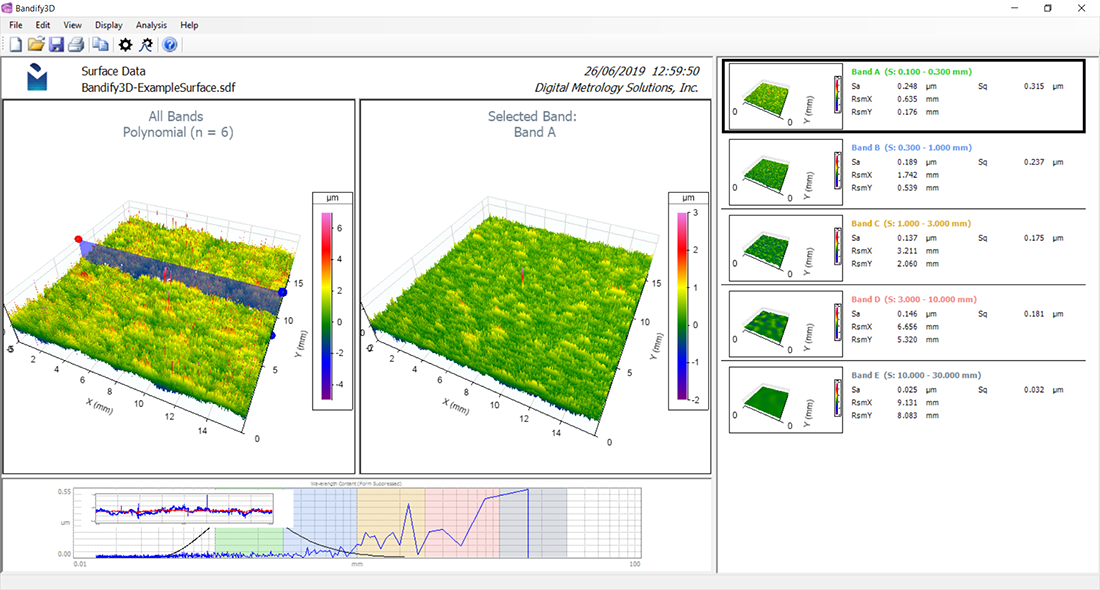 Click on the wavelength bands on the right to view any of the five bands. Below is the same data from above, but this time with the longer-wavelength "D" band highlighted.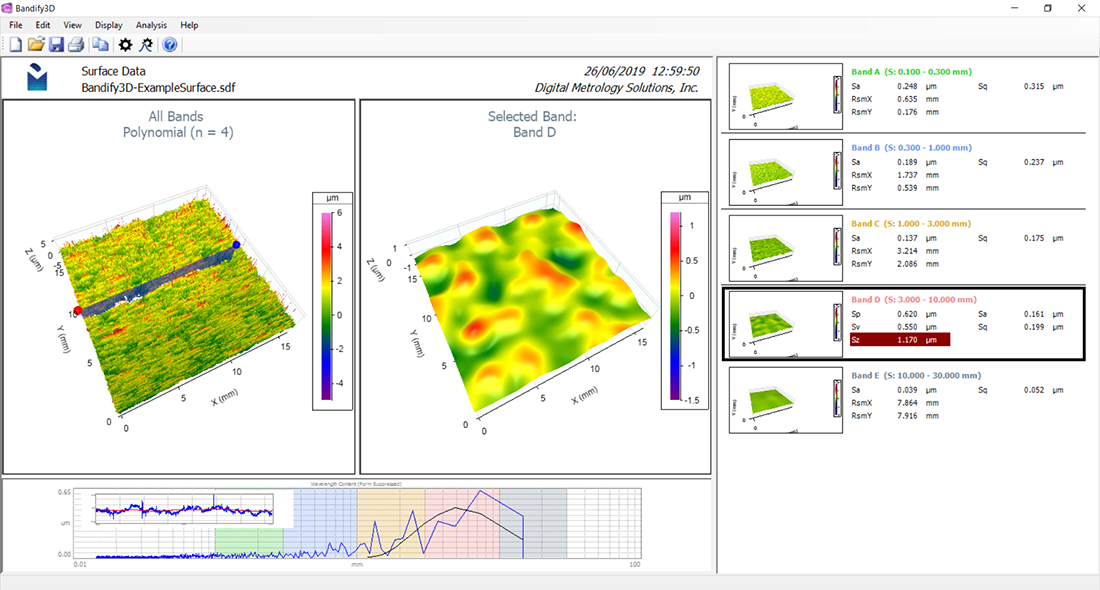 The Wavelength Content graph at the bottom of the screen shows all five bands and their relative amplitudes.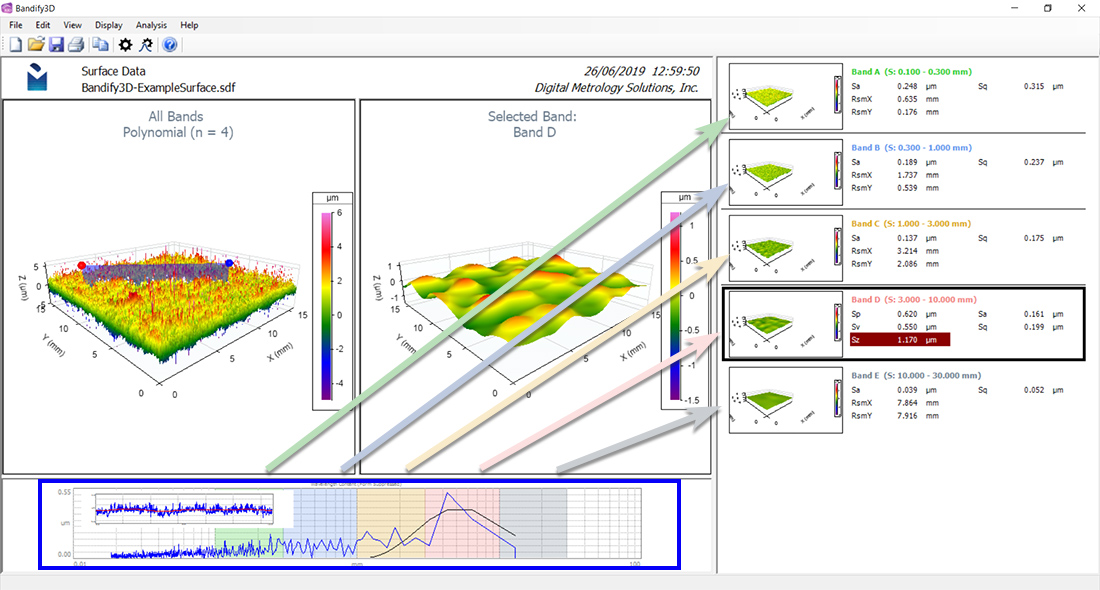 Tolerance bands make out-of-spec parameters immediately obvious. An example is the Average Roughness (Ra) value for Band D, shown in red above.
Download a 10-day Trial of Bandify3D
Explore and interact with data
Bandify3D helps you quantify, specify, measure and track multi-band texture.
But most important, Bandify3D lets you explore and interact with the data. Click and drag on plots to highlight aspects of the texture. Calculate and compare standard parameters such as Average Roughness, RMS Roughness, Spacings and Slopes.
The software helps you see the effects of the texture at every stage of your process so you can determine the wavelengths that matter for a perfect finish.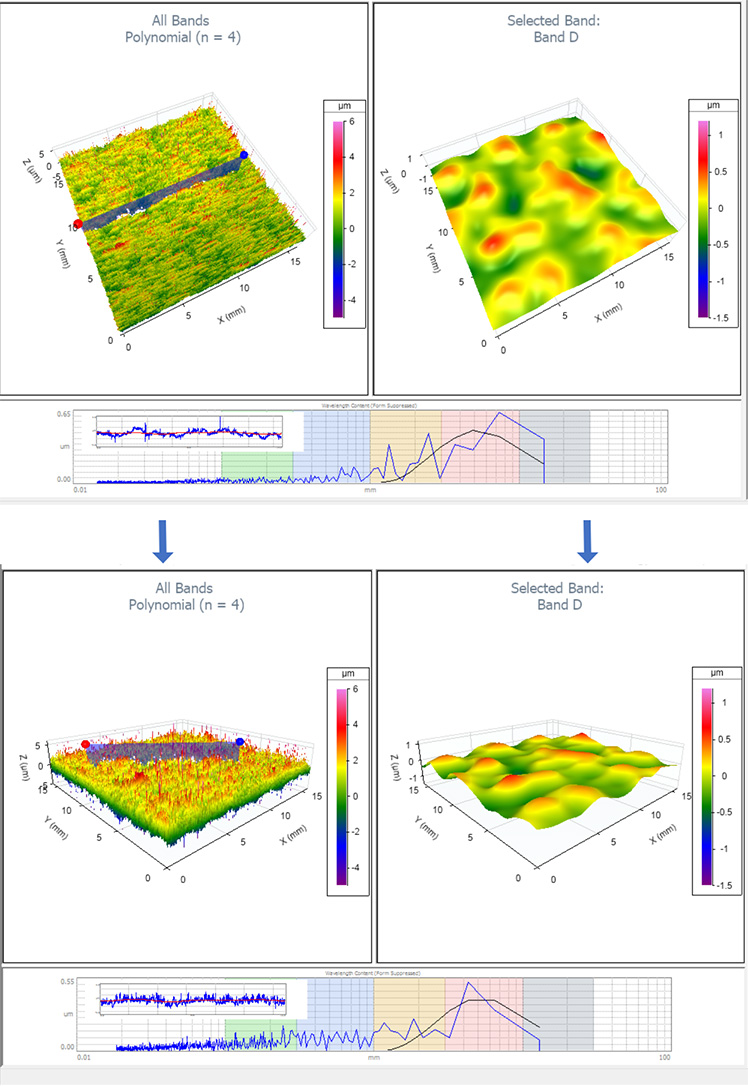 Configure the wavelength bands for your application
Because every application has unique requirements, Bandify3D's wavelength bands are fully customizable. For each band you can configure the cutoff wavelengths, filtering methods, display parameters and pass/fail limits.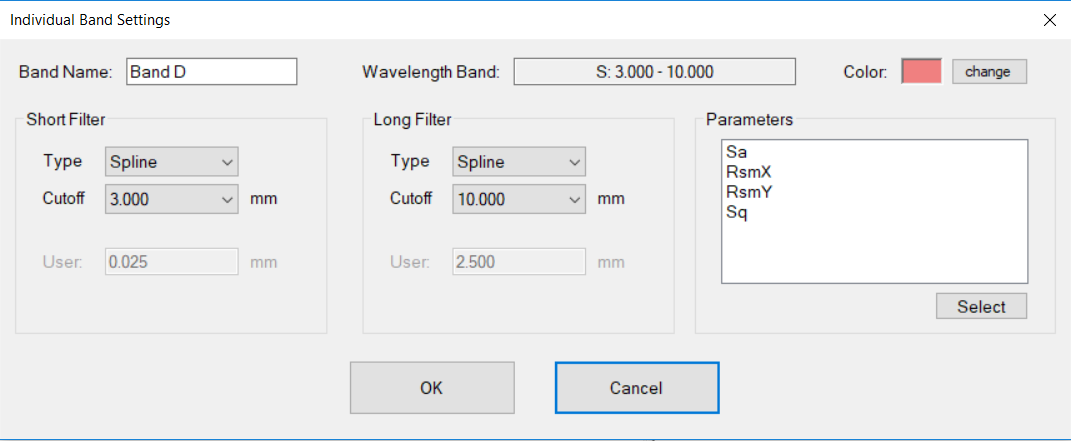 What's more, you can save all of the settings to create a measurement "recipe" for every type of part, at every stage processing. Bandify3D makes it exceptionally fast and easy to see and understand the effects of texture for every type of surface (bare metal, primer, paint, clear coat, etc.).
Simple and powerful texture analysis
Everything in Bandify3D is made to be fast and simple. Drag and drop existing data into either program to analyze in seconds. You can even batch process hundreds of files at a time.  These features and many others make Bandify3D the perfect "common platform" for analyzing and exploring data from all of your measuring instruments.
Bandify3D provides remarkable tools that make complex multiband texture analysis easy to digest, and lightning fast.
Download a 10-day Trial of Bandify3D
Need 2D analysis instead? Check out the powerful features in our 2D version of Bandify as well!
System requirements
Windows 10 or later (64-bit)
8 GB RAM or better
1080p graphics (at 100% zoom) recommended for optimal viewing experience.
---