TraceBoss+
Surface Roughness PLUS Crosshatch Data
---
Digital Metrology's TraceBoss roughness gage software changed how people see, save, and understand surfaces.
Our HatchView software provides a simple, very accurate way to measure crosshatch angle and verify how a honing process is running.
Now, TraceBoss+ goes even further. giving you all the functionality of both programs, PLUS additional features to help you analyze, view, save, recall, and compare your roughness and crosshatch data from a single file.
1 + 1 > 2
TraceBoss+ builds on the power of TraceBoss and HatchView— one easy-to-use interface to open and explore your roughness and crosshatch data. Simple file handling, data export, and printing options are some of the "pluses" that make TraceBoss+ more than a sum of its parts!
Surface roughness measurement software
TraceBoss+ interfaces instantly with portable surface roughness gages to let you view your data full screen, with the parameters that count. Its simple interface is designed for fast production measurements, to help you see, save, and understand your surfaces.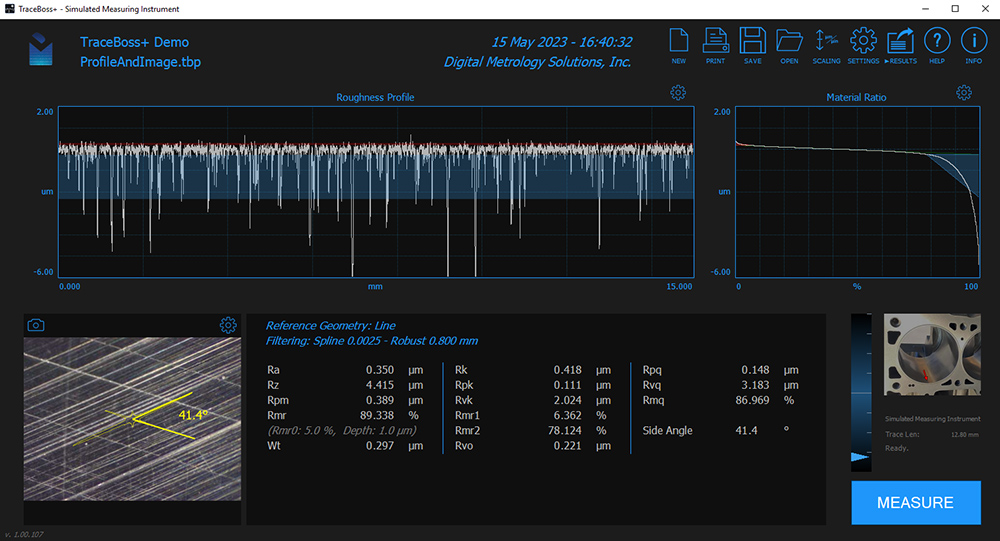 Crosshatch
Click or tap the camera icon to open the Crosshatch Camera window, where you can acquire an image from any USB equipped microscope, or open a saved image file. Use the angle tools to analyze crosshatch and review torn-and-folded metal. When you click "OK," the image is sent back to the main screen where it can be output or printed. And, perhaps best of all, the crosshatch angle information is added to the parameter results so you can output it along with your surface roughness data!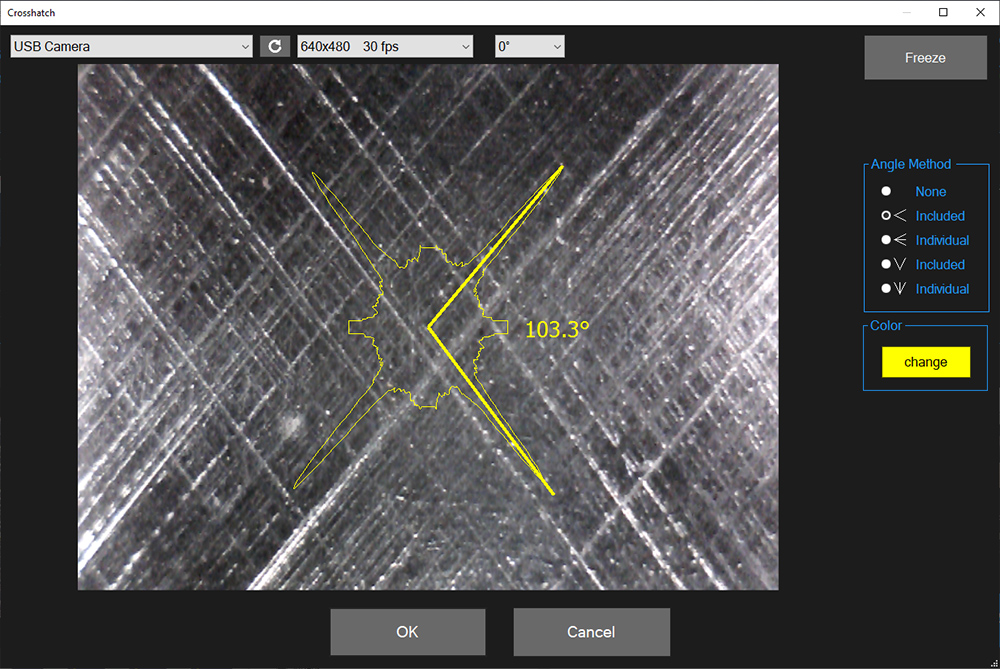 Image Explorer
The all-new Image Explorer lets you view your crosshatch images in great detail. Zoom and pan (via icons, mouse wheel, or touchscreen gestures) to visually review the surface, and use the angle tools to analyze crosshatch. You can open, save, and print the image, or click OK to push it to the main screen for export and printing along with surface roughness data.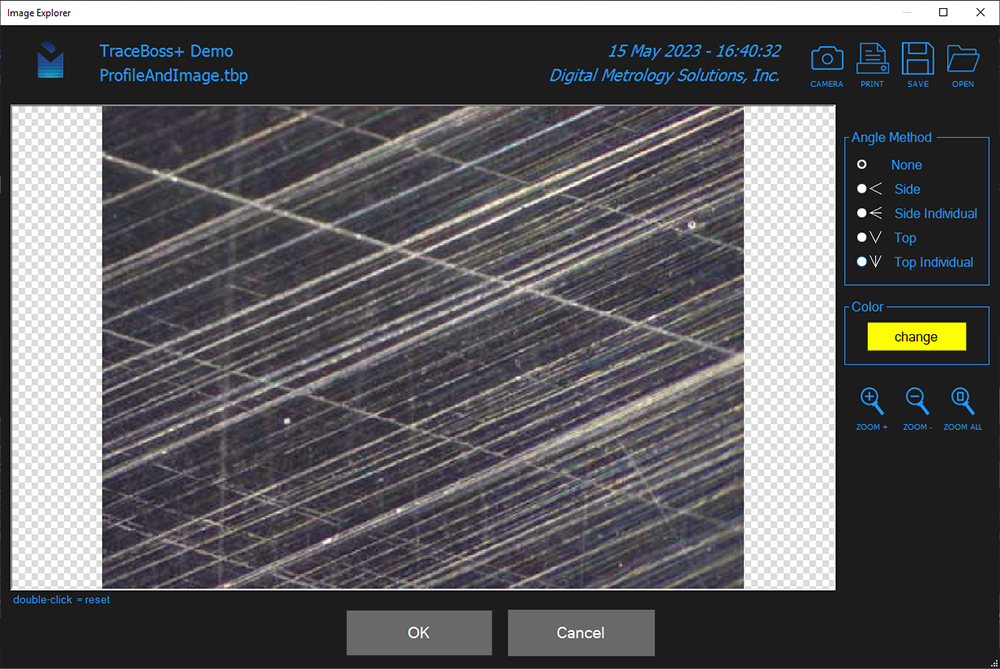 Save and recall all data from one file format
Now you can store all your profile PLUS crosshatch data together in one file! The new .tbp file format stores your surface roughness data, crosshatch angle data, and crosshatch image in a single file. It's a clever way to keep all your data safe and organized, so you never have to match images to surfaces again!
If you are a TraceBoss user, you can still open and analyze your existing .sigb files (even save to .sigb, too). You can also open, save and recall bitmap images separately, or as part of a new combination (TBP) file.
New printing capabilities
The TraceBoss+ printing option creates a concise, easy-to-share report including all of the surface roughness and crosshatch data: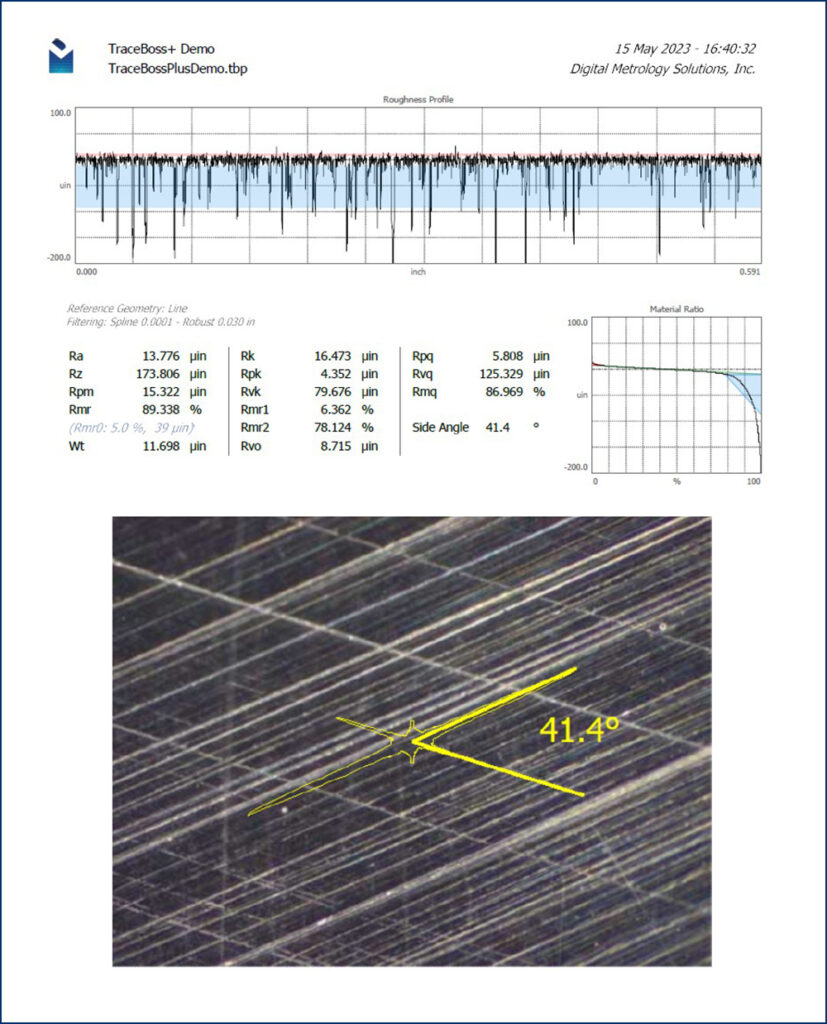 When you just need the crosshatch image, choose Print from the Image Explorer!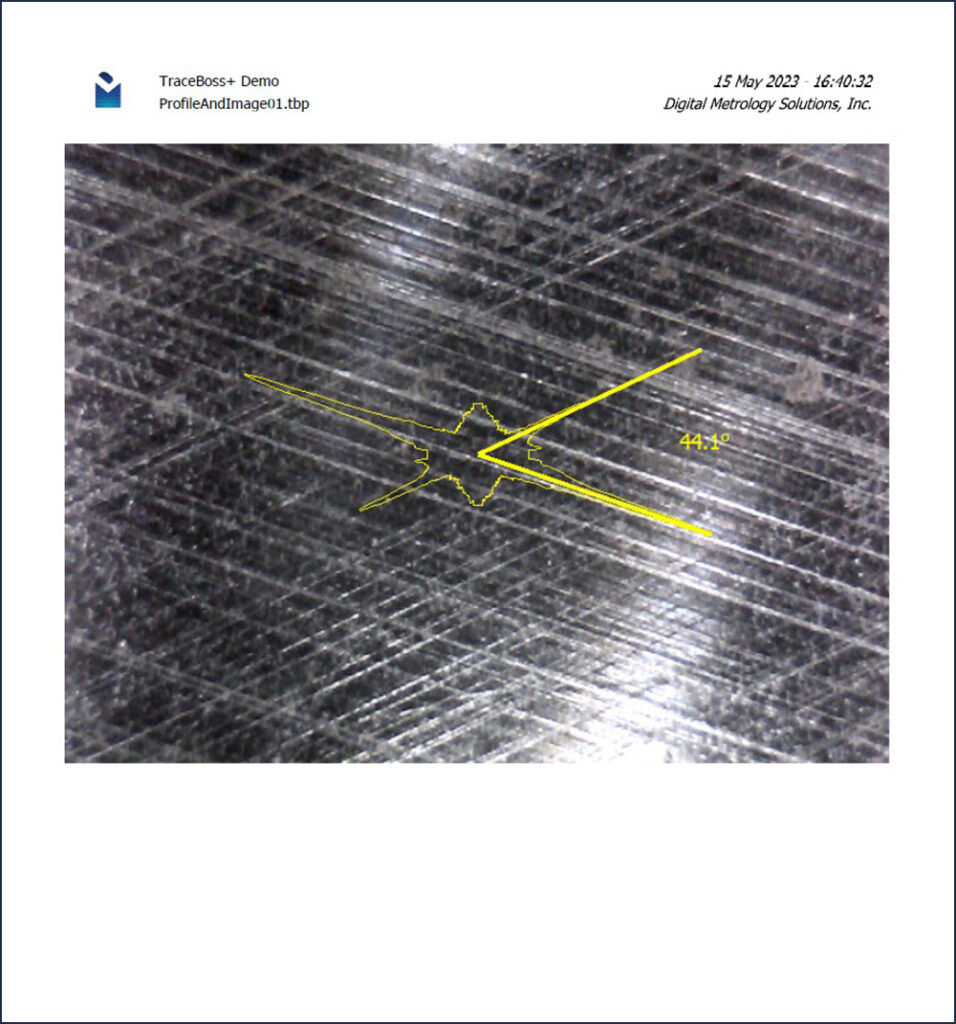 Easy to purchase, easy to upgrade
Click the Pricing buttons on this screen to purchase TraceBoss+ online today. Already a TraceBoss and HatchView user? Contact us for an affordable upgrade!
Just need surface roughness or crosshatch analysis but not both? Check out TraceBoss and HatchView software!
---