Solution Showcase
A Gallery of our Measurement Solutions
---
Digital Metrology can help you take on your toughest measurement challenges. Check out these examples of where custom metrology systems have been developed to address unique customer needs.
3D surface segmentation with OmniSurf3D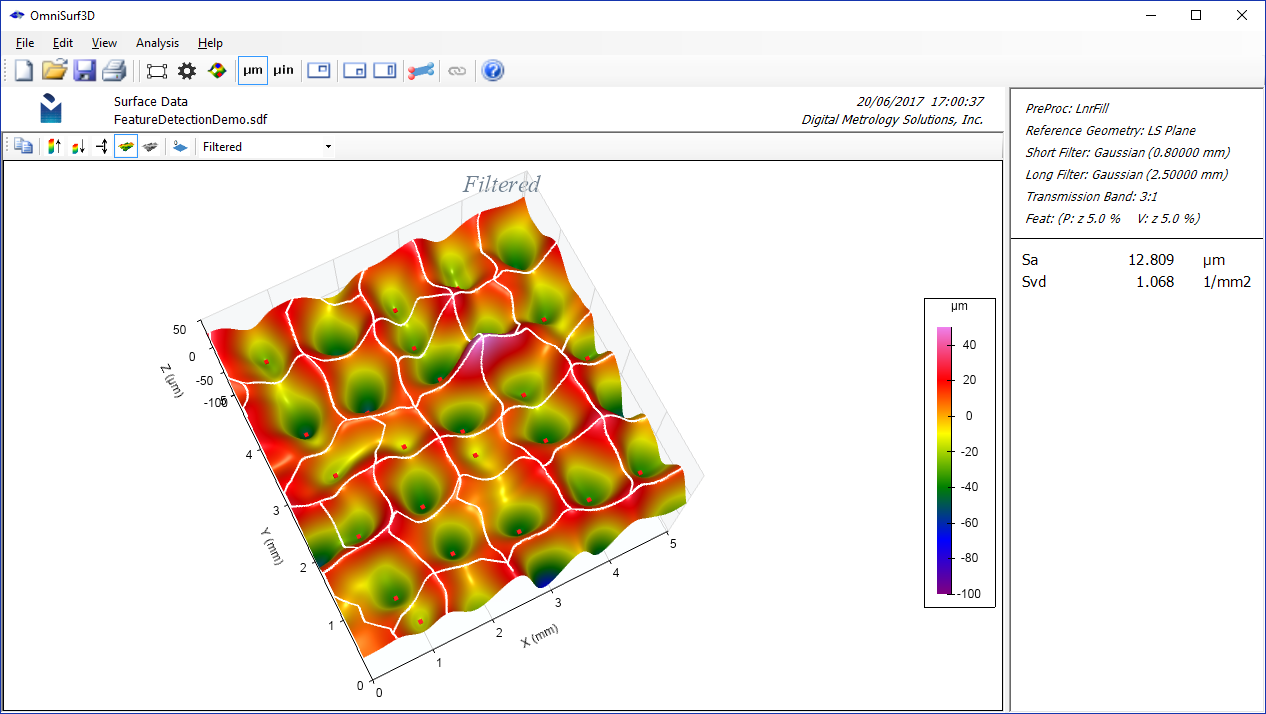 Gasket sealing analysis with OmniSurf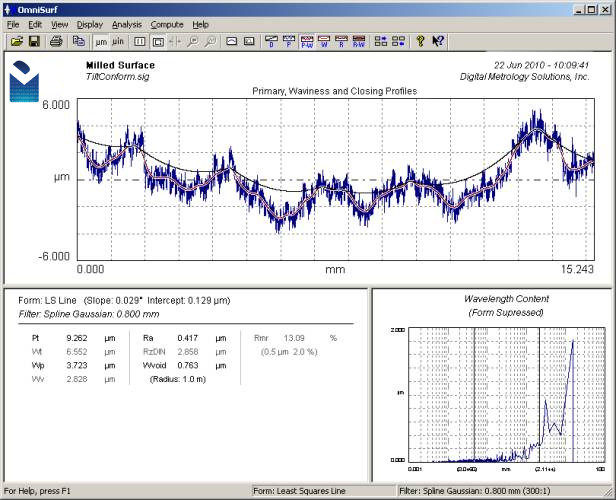 Crosshatch analysis with HatchView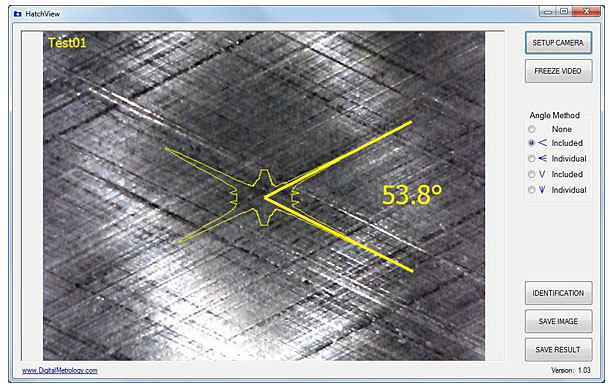 Logarithmic bearing profile analysis with ProfileMaster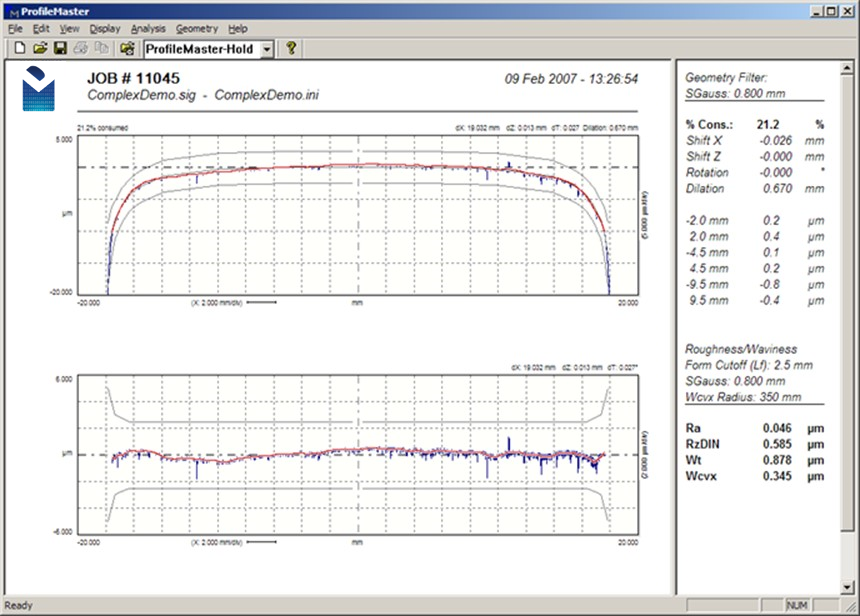 Laser-based burr measurement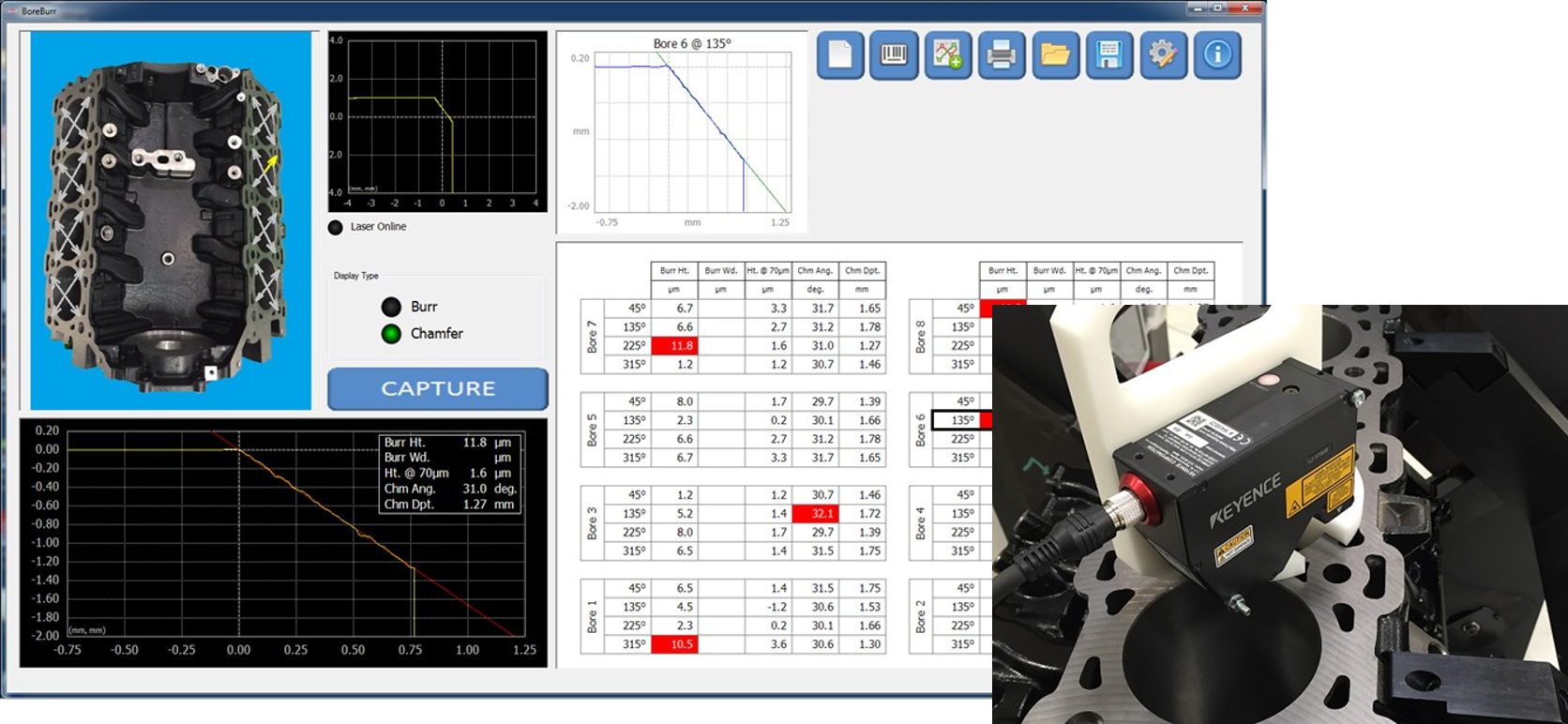 Multi-profile surface texture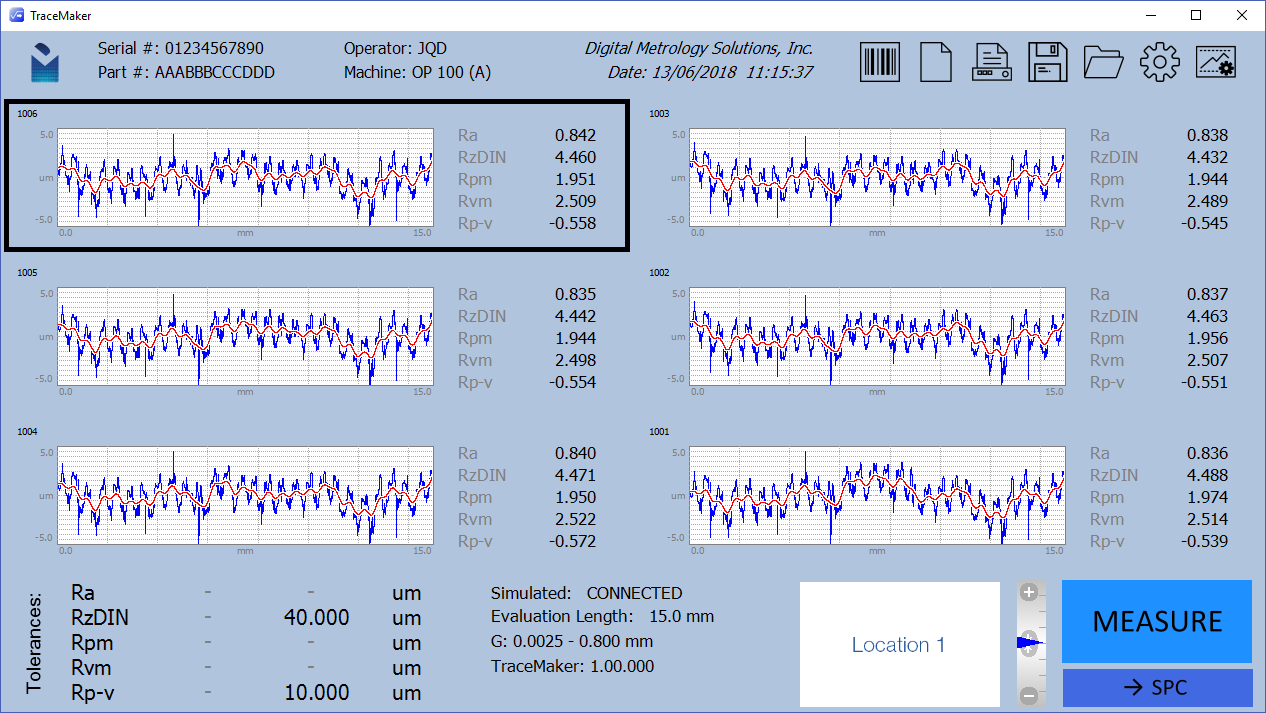 Feature detection and surface texture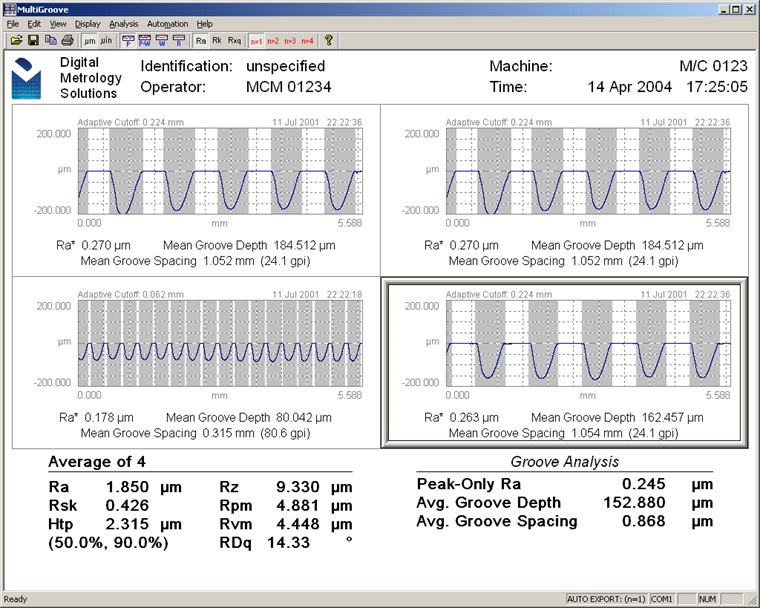 Aspheres and aspheric geometry analysis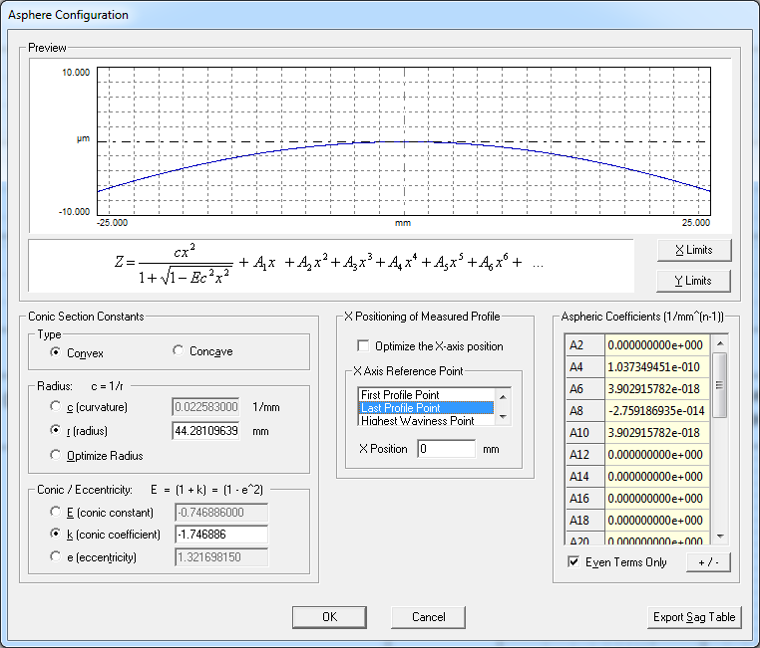 Production brake geometry and texture measurement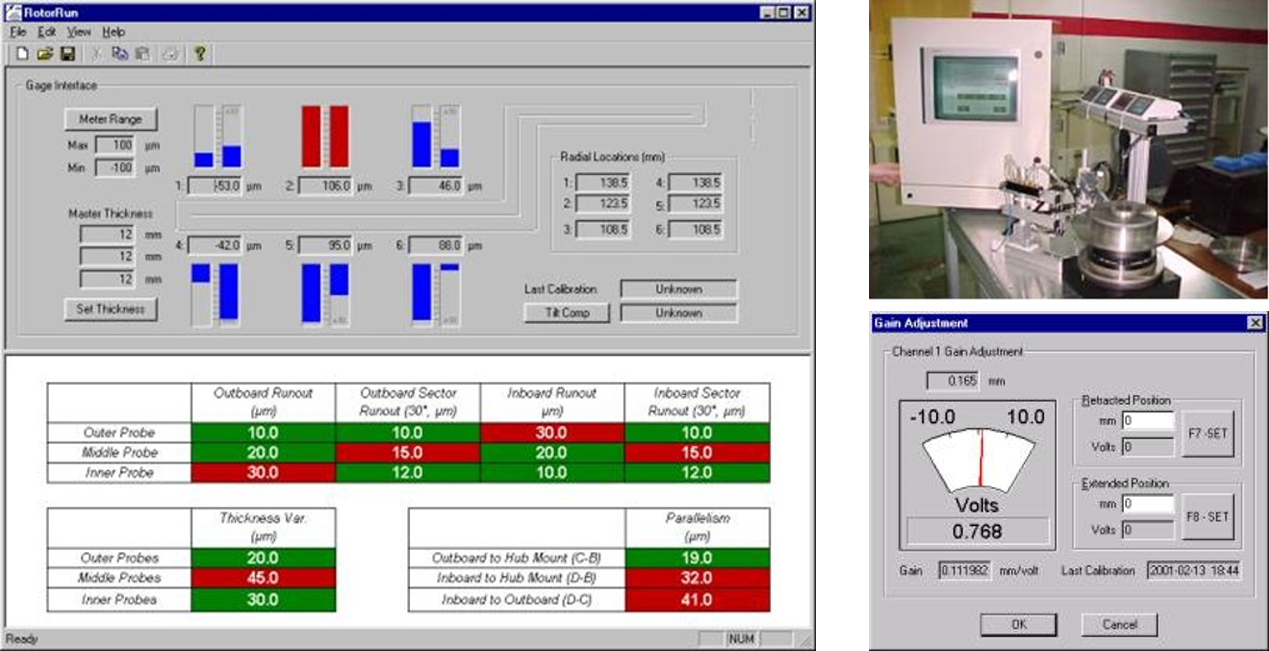 "Flick" standard calibration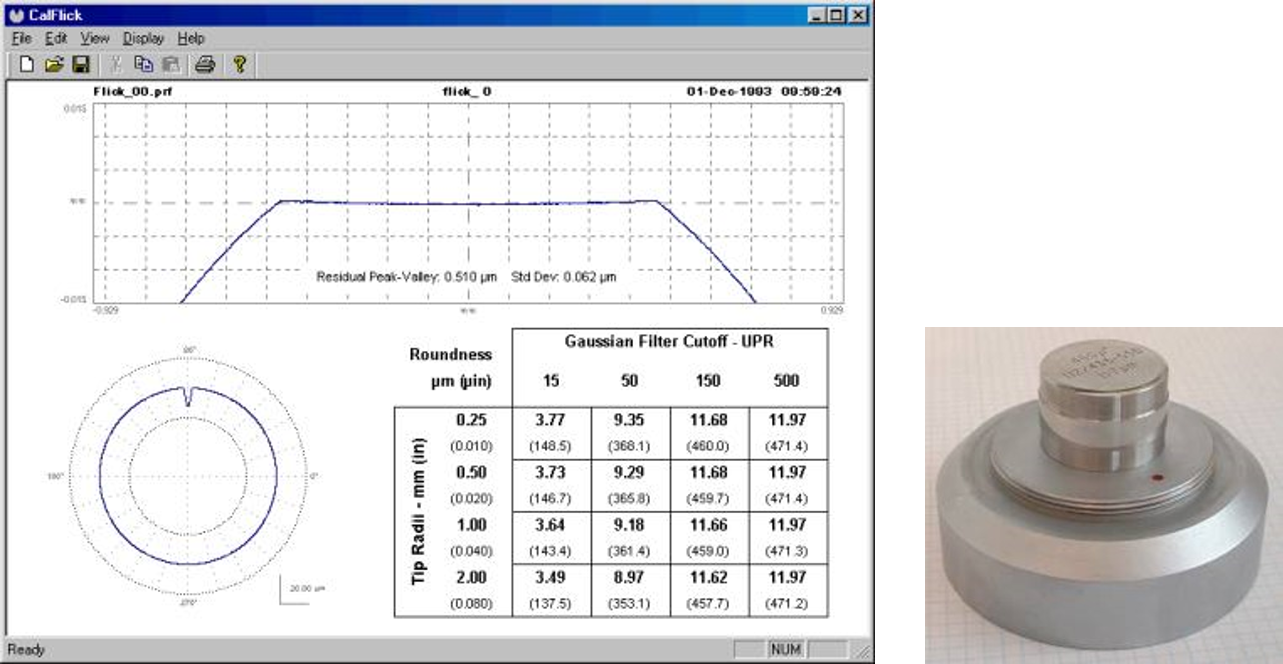 Cylindricity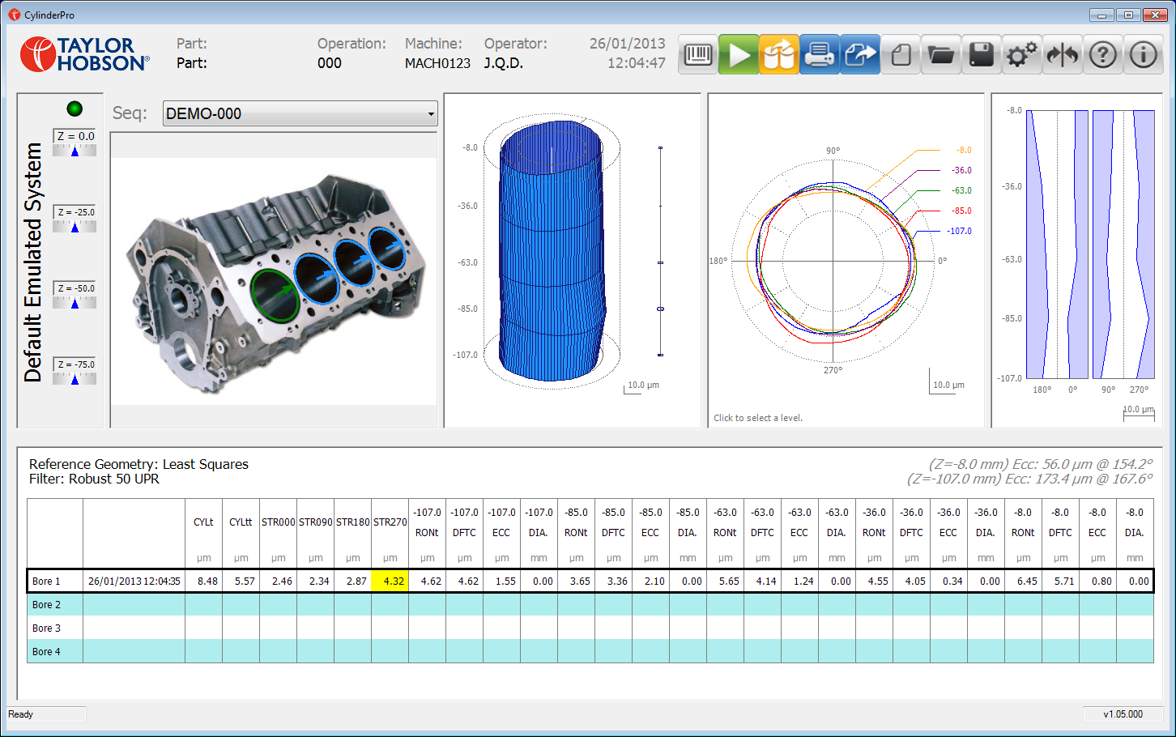 Hardness "case depth"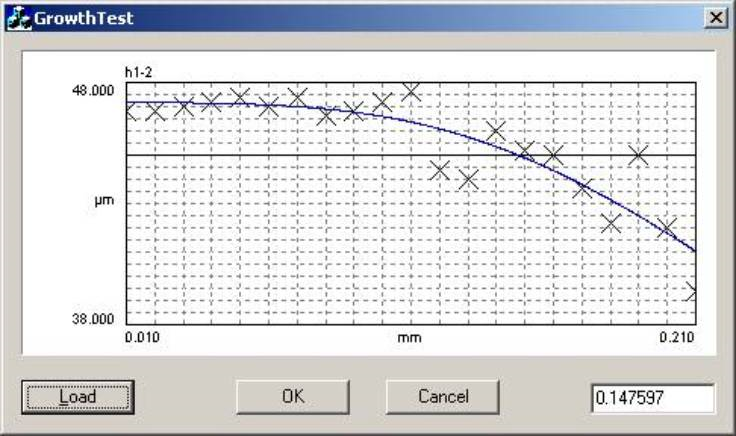 Profile segment detection and analysis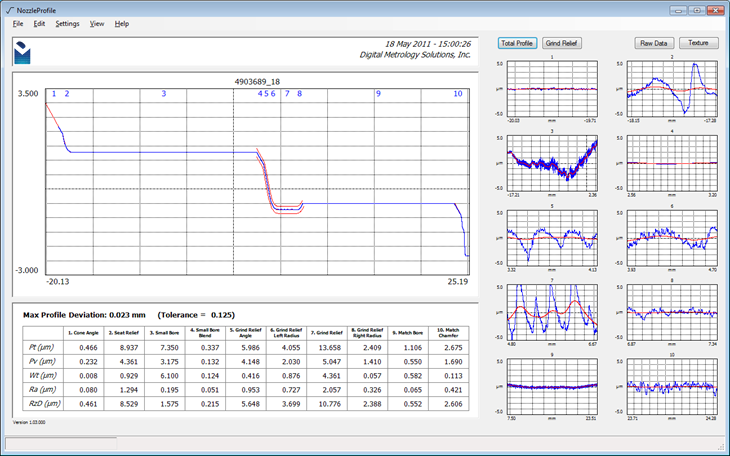 In-vehicle metrology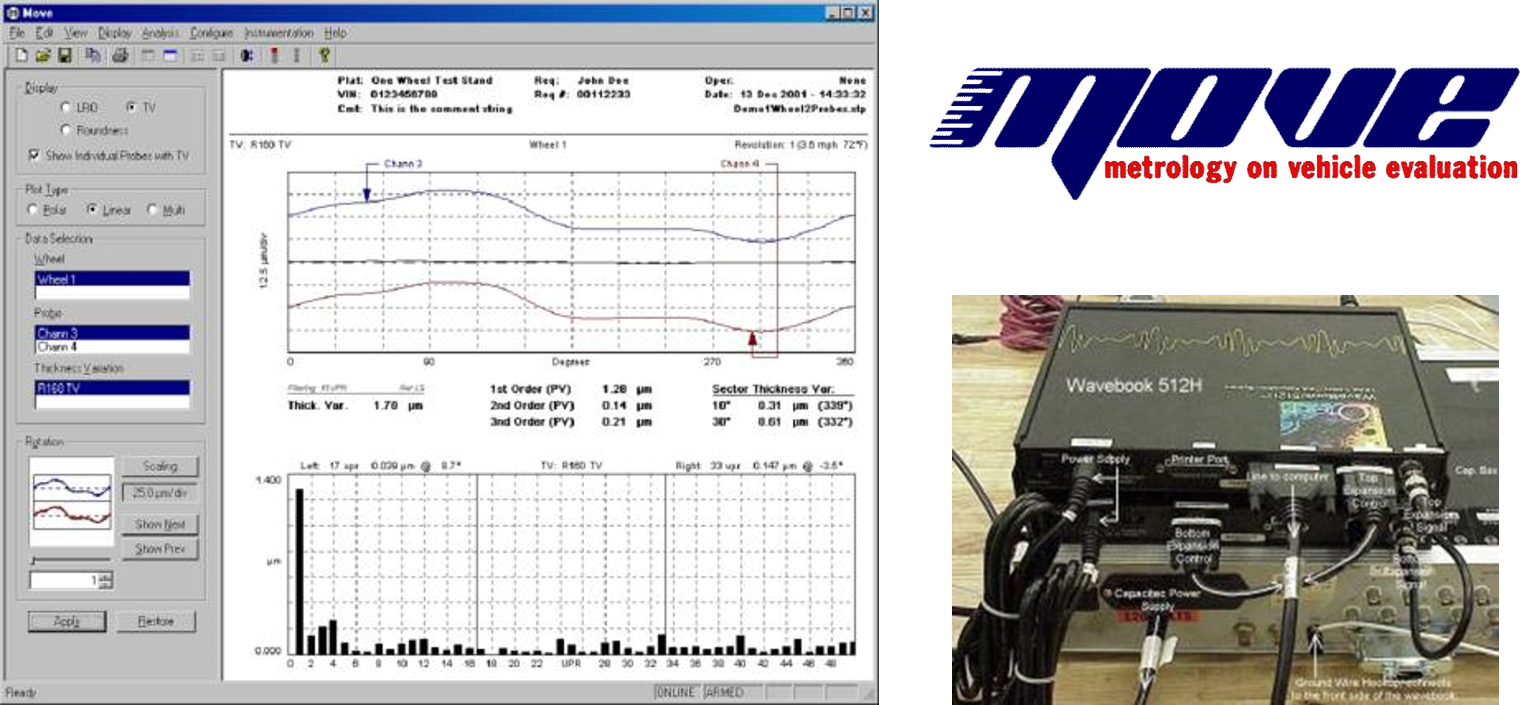 Ball contact analysis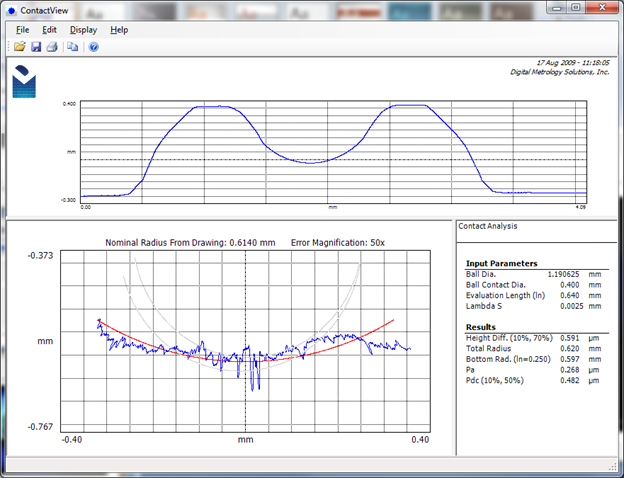 Engine block surface texture measurement and analysis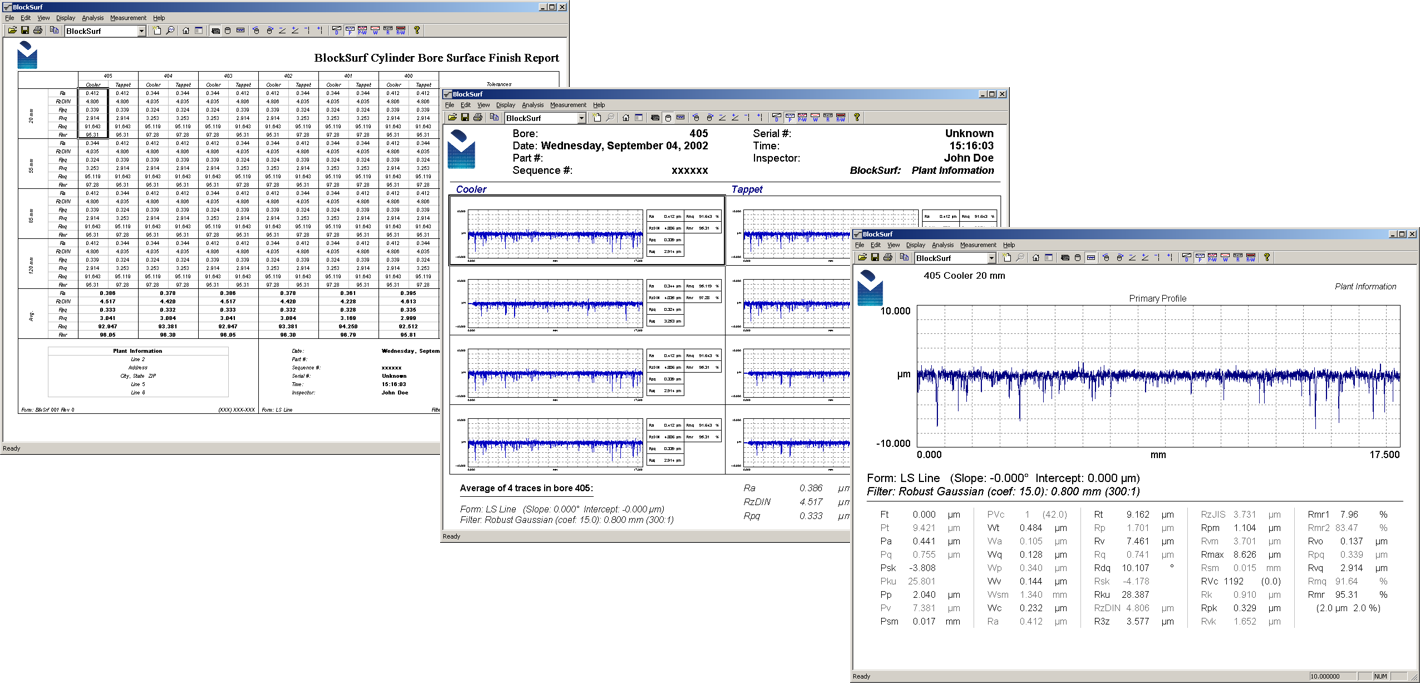 Guided sequence surface texture measurement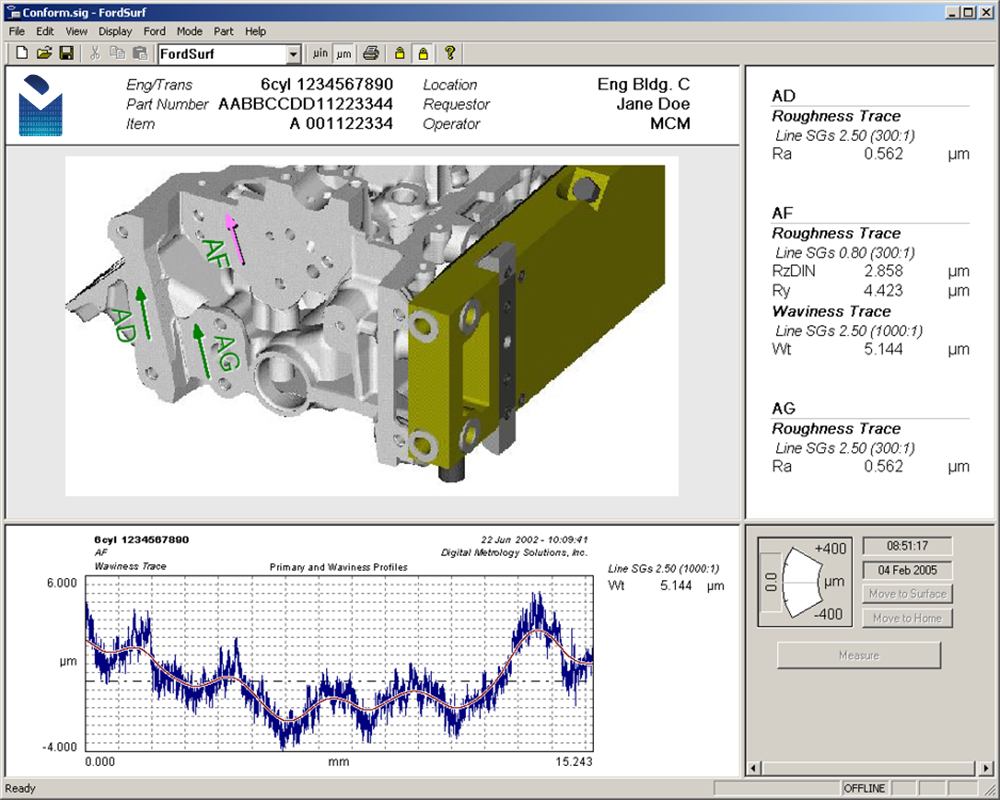 Arc profile geometry and texture with ProfileMaster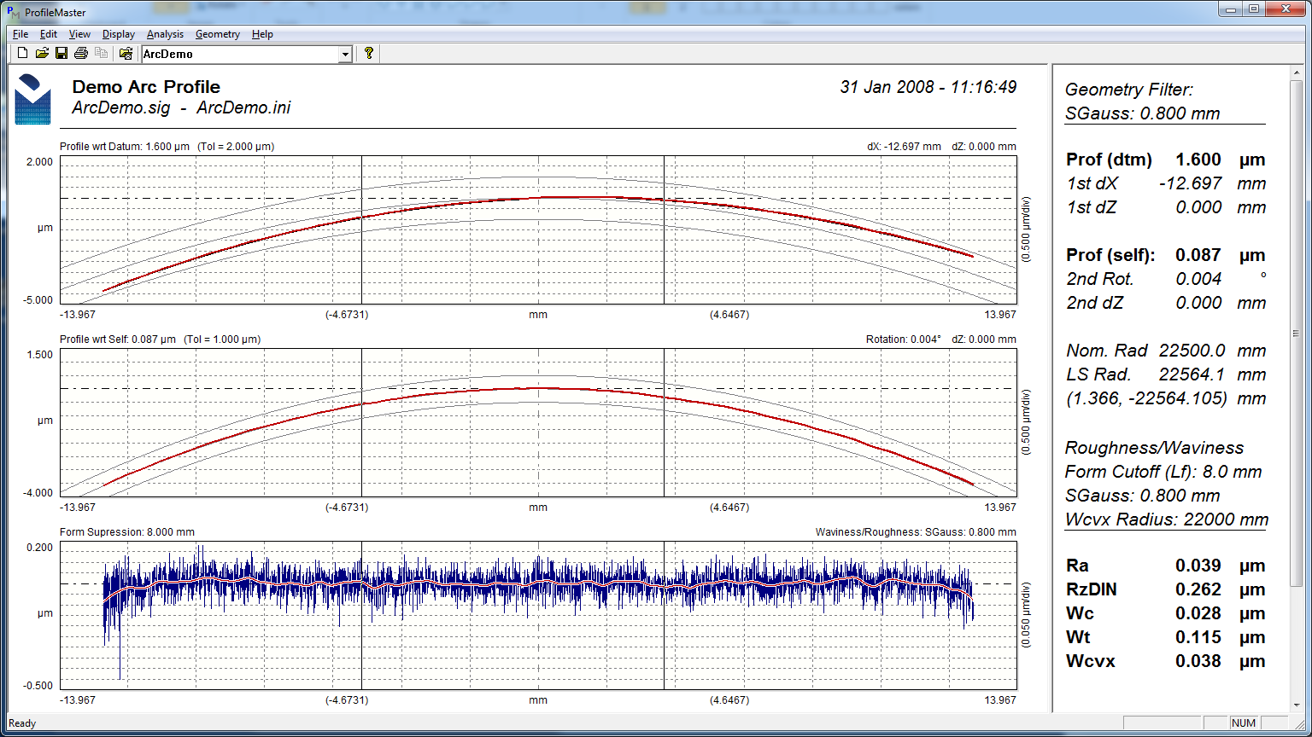 Cam lobe geometry analysis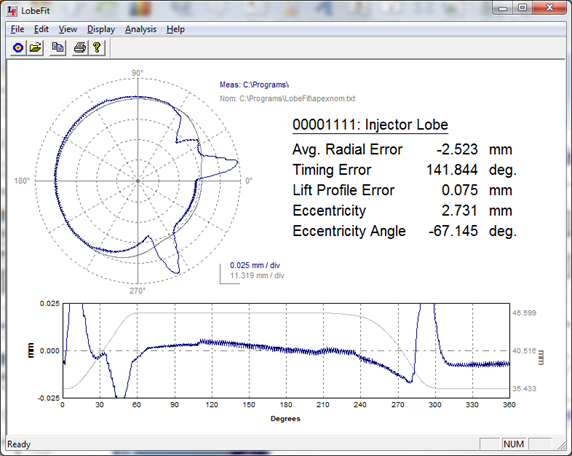 Defect detection and analysis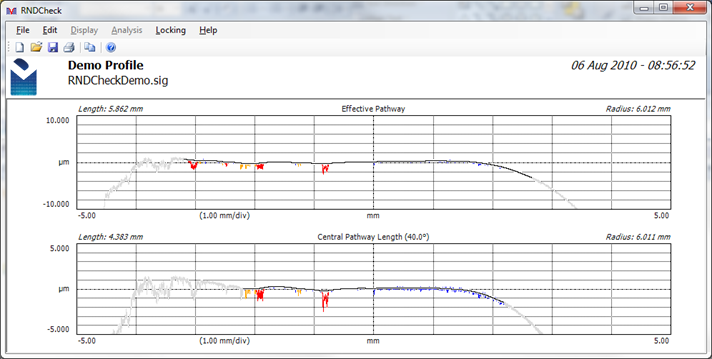 Cone angle calculator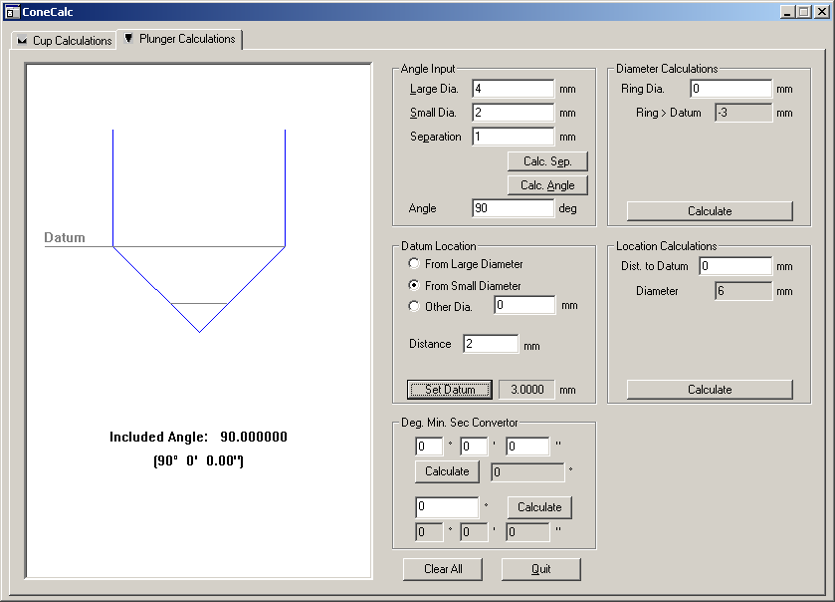 Pressure test data analysis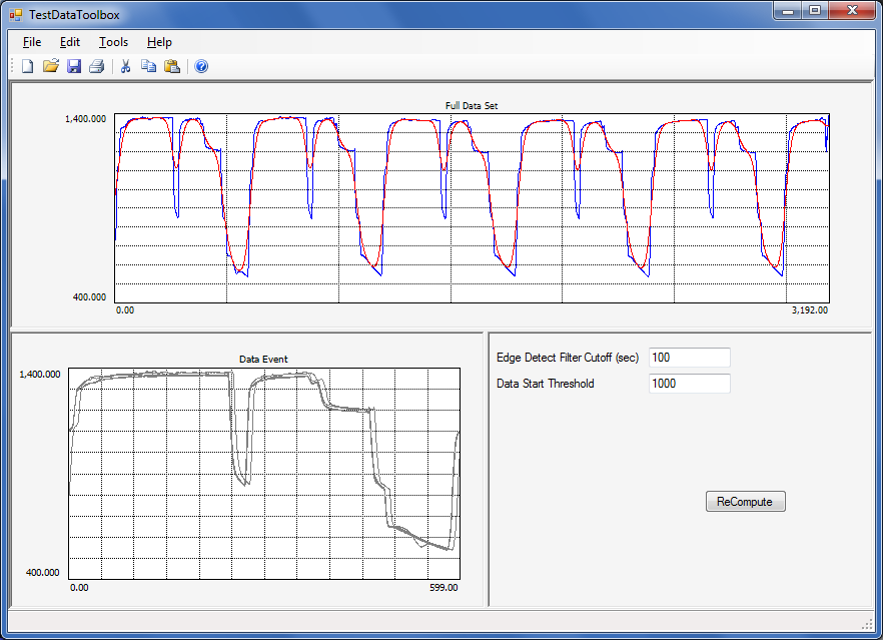 Robotic surface texture and crosshatch measurement
Custom geometry analysis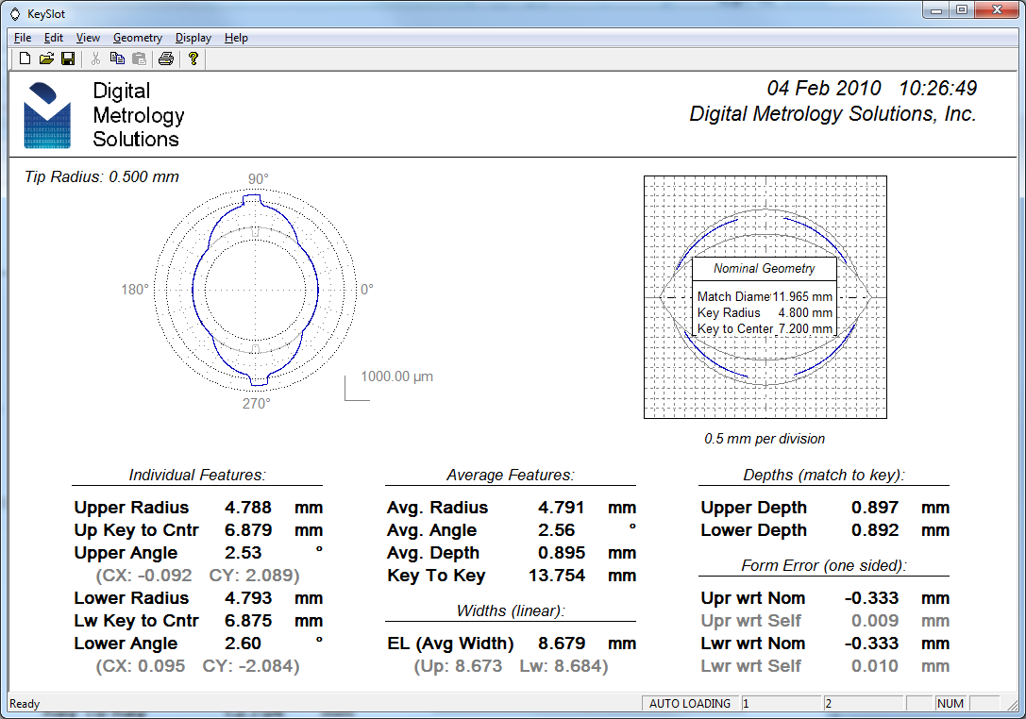 Surtronic roundness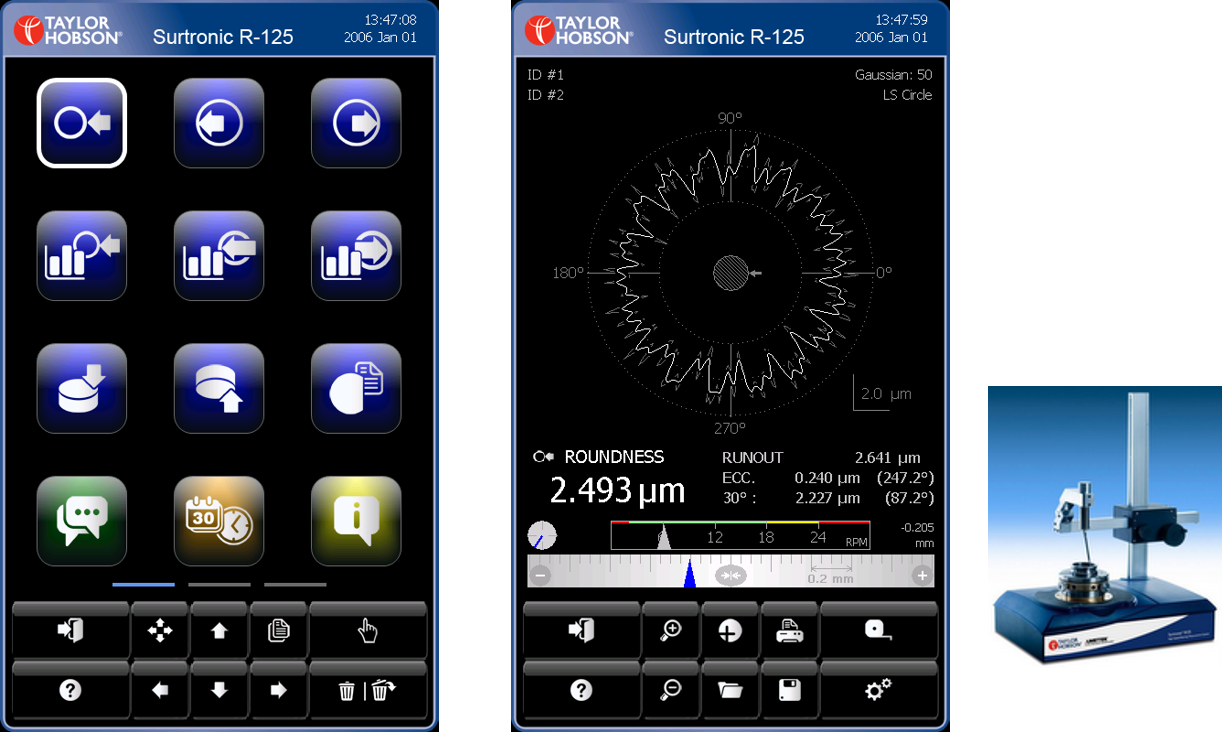 Stress concentration detection with ProfileMaster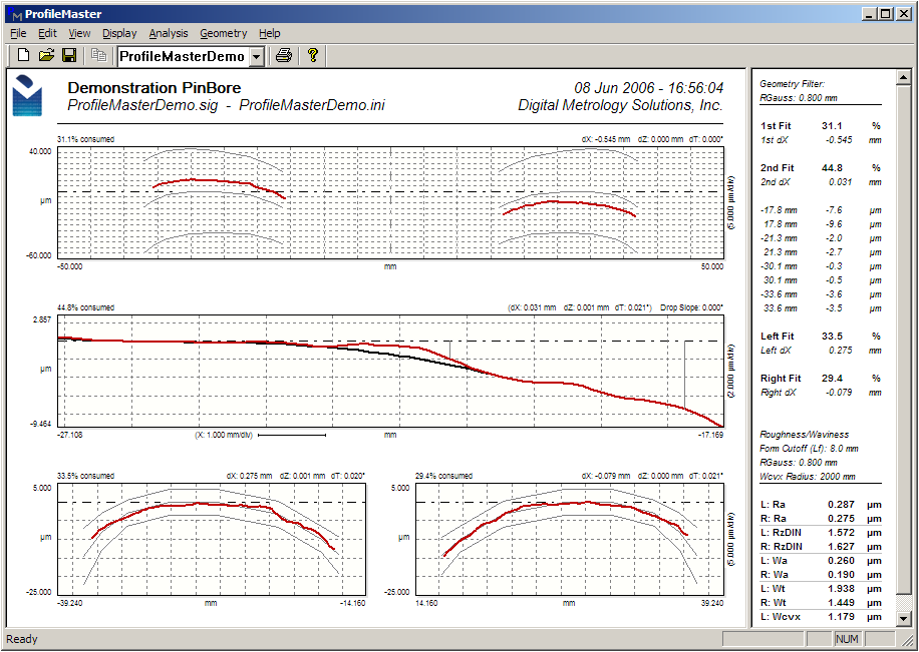 Corner radius/blend geometry with Blender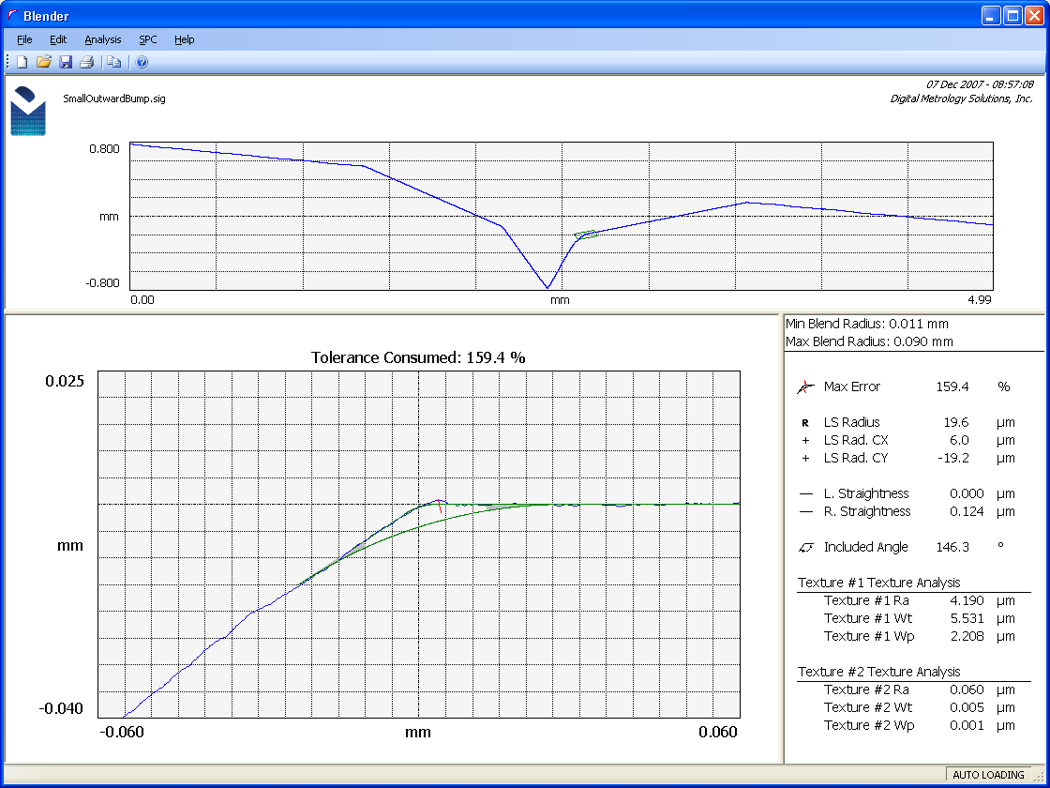 Lead angle detection and analysis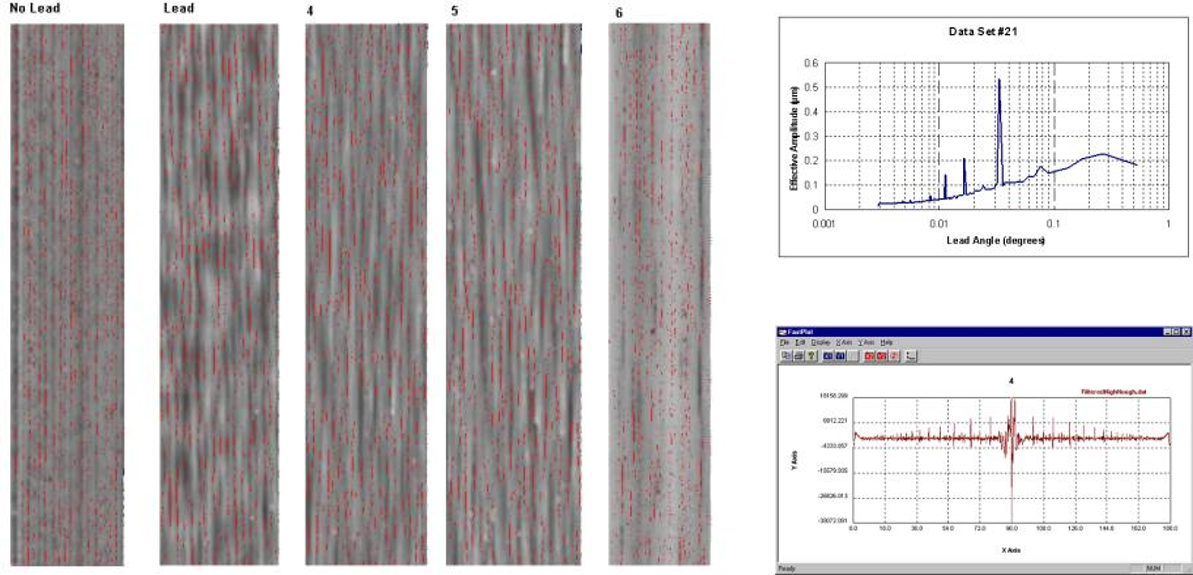 Guided sequence surface texture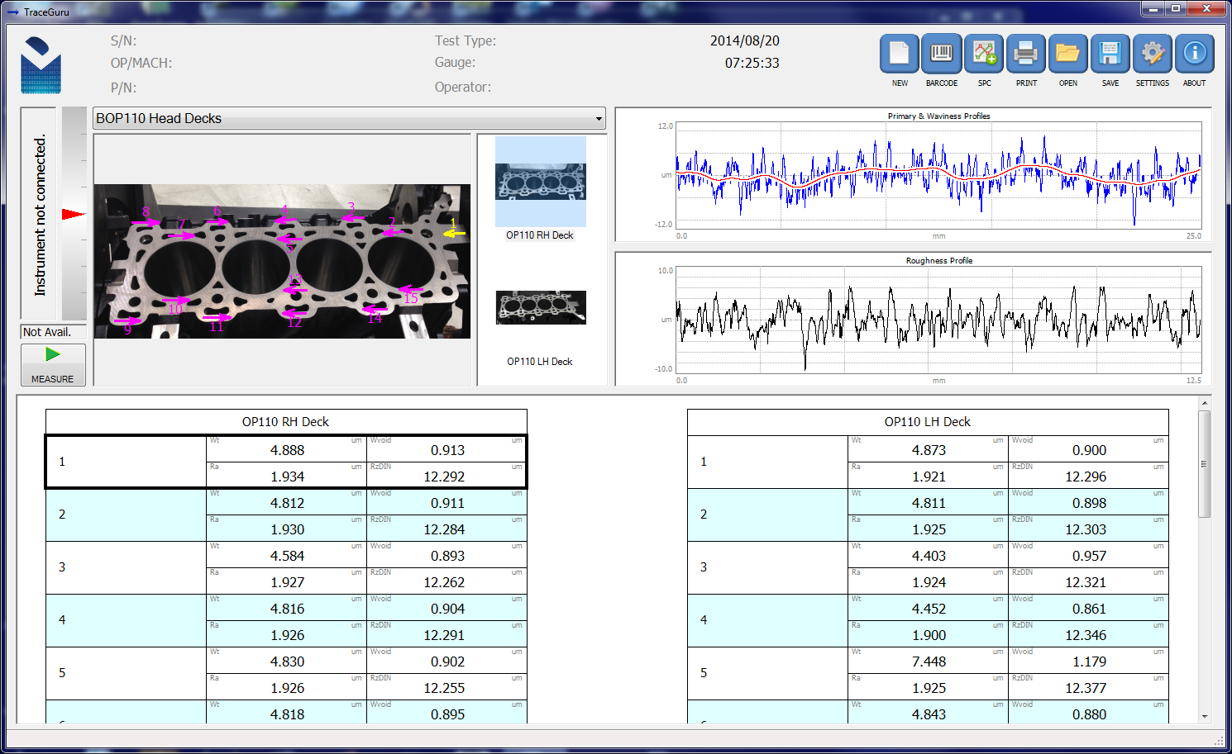 Blend radius/corner analysis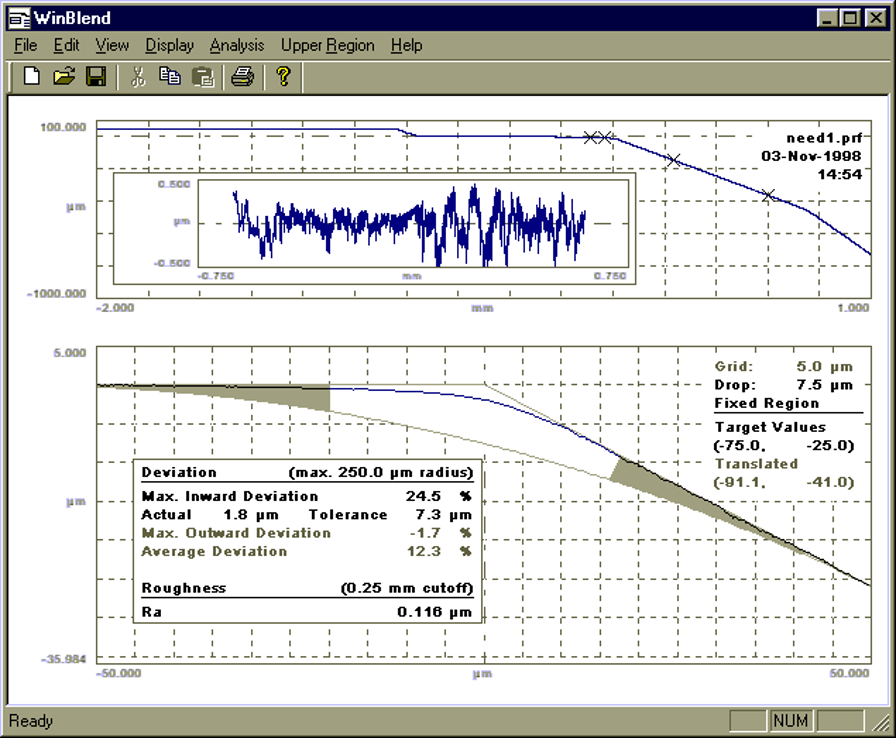 Segmented profile analysis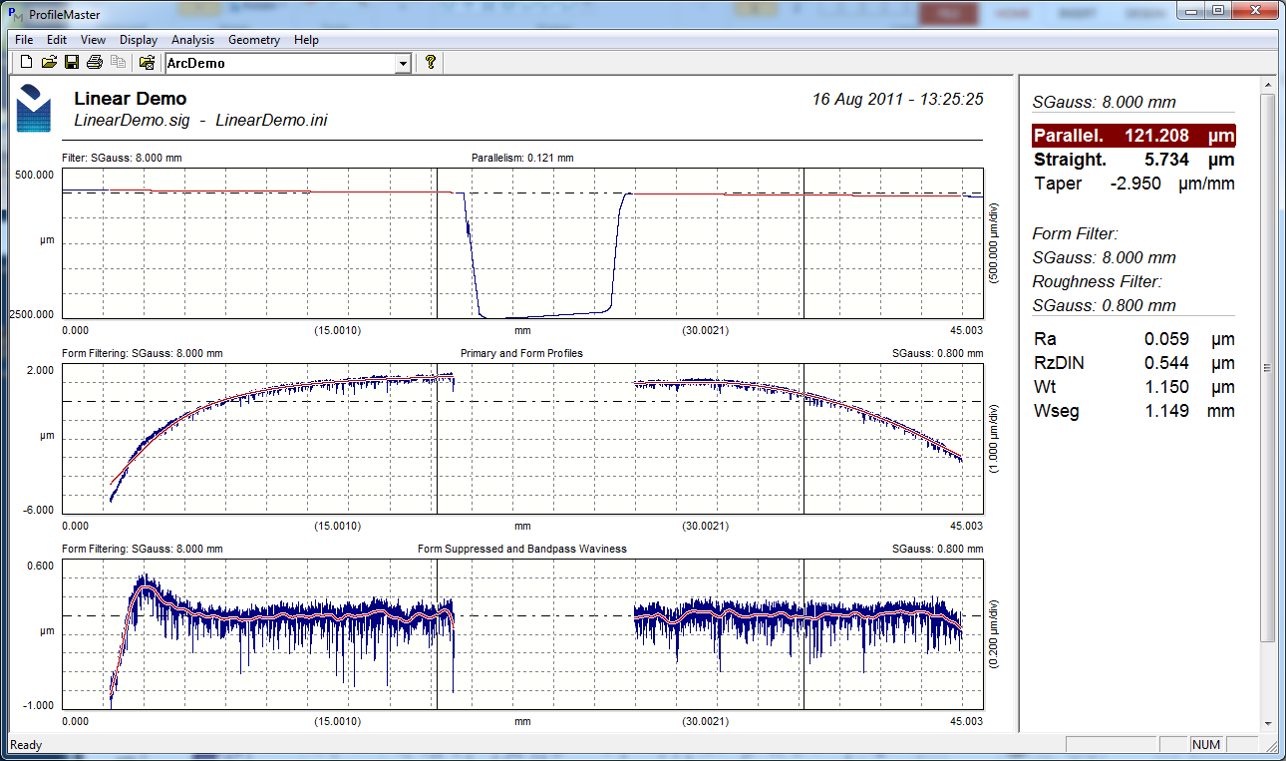 Bandpass waviness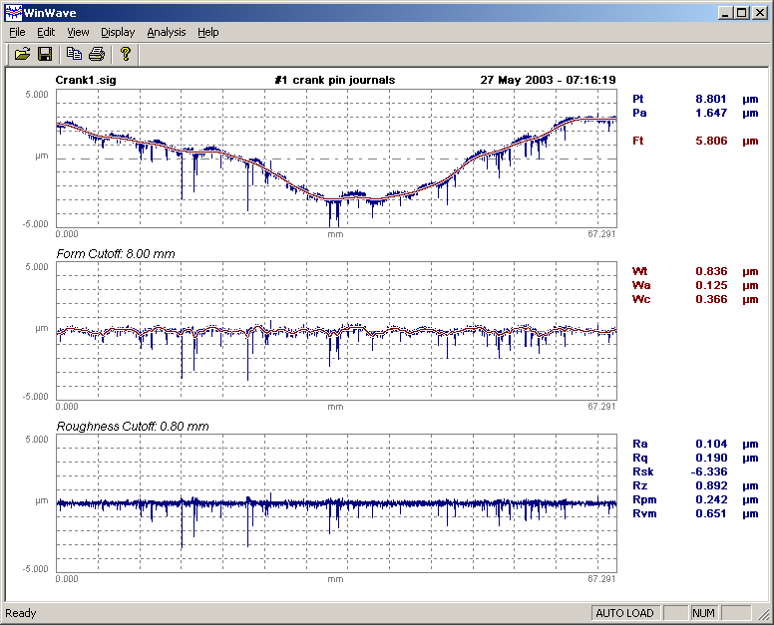 Piston pinbore geometry with ProfileMaster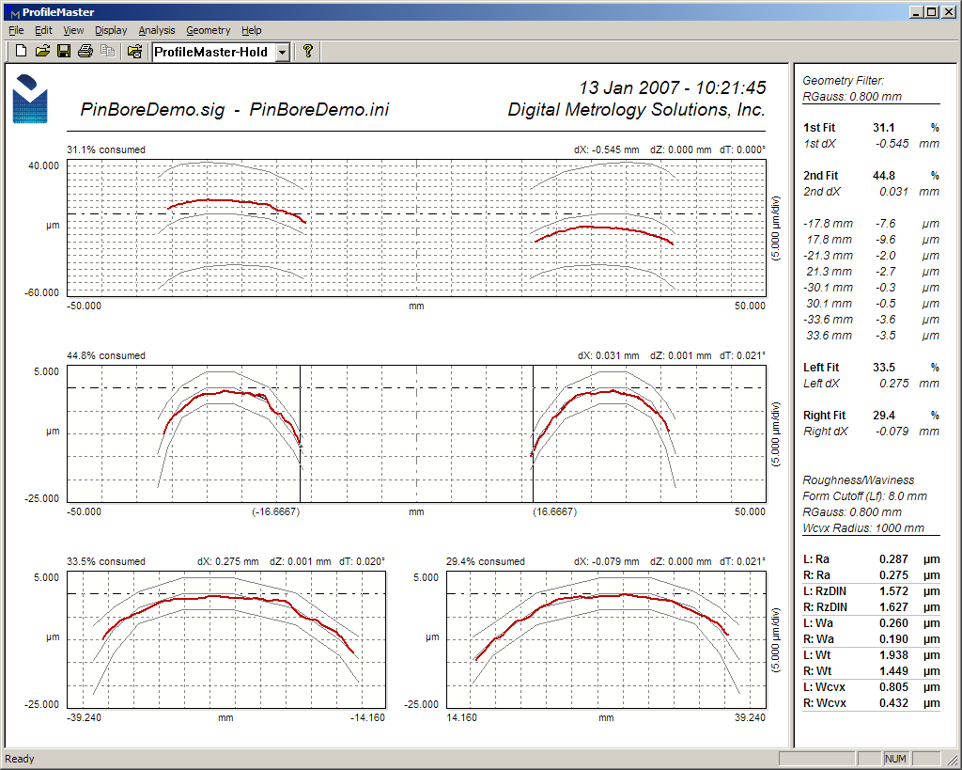 Multi-region geometry analysis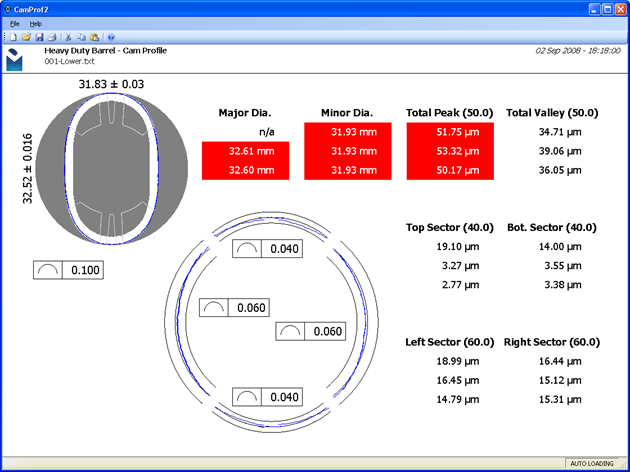 Instrument control and data acquisition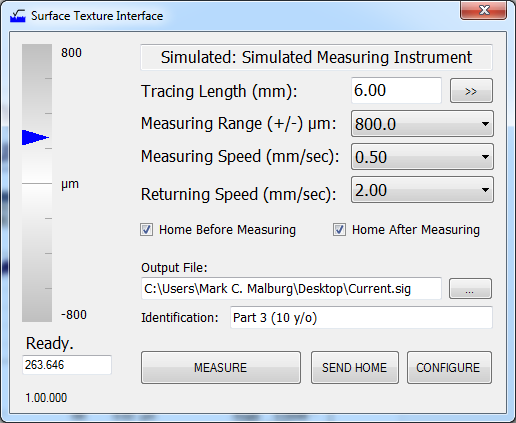 Fillet profile geometry and stress concentration analysis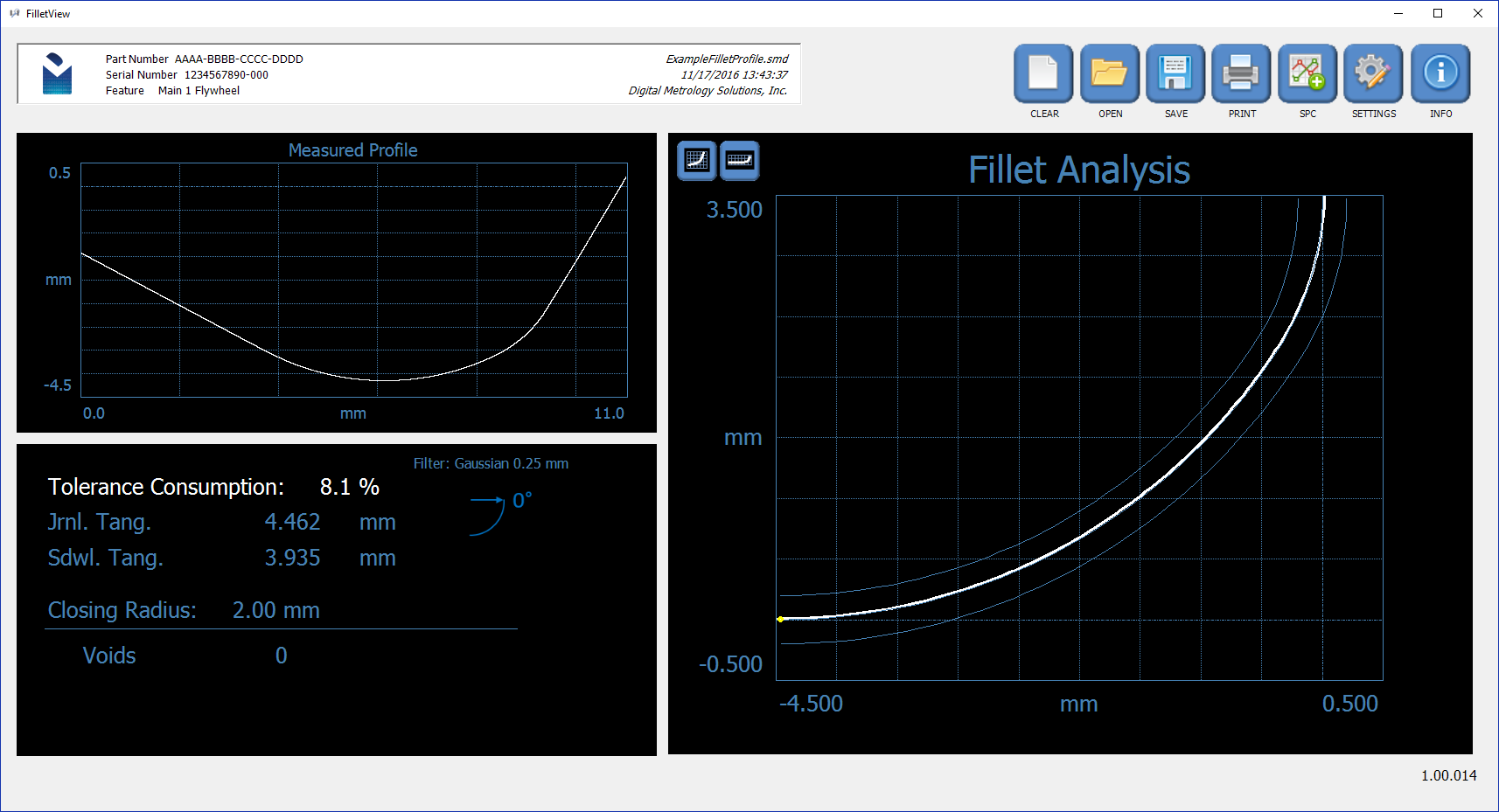 Guided-sequence shaft measurement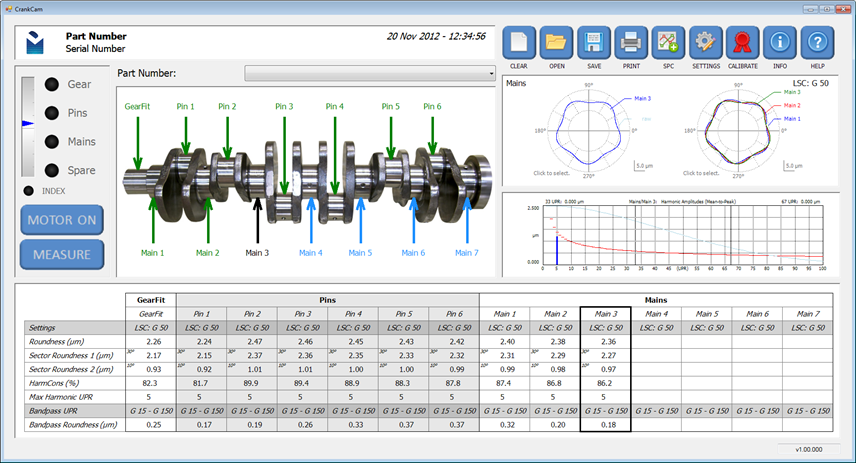 Step height measurement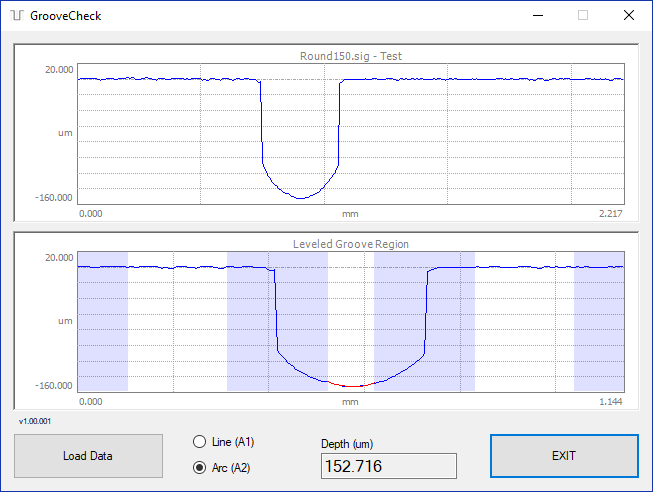 Mobile instrument interfacing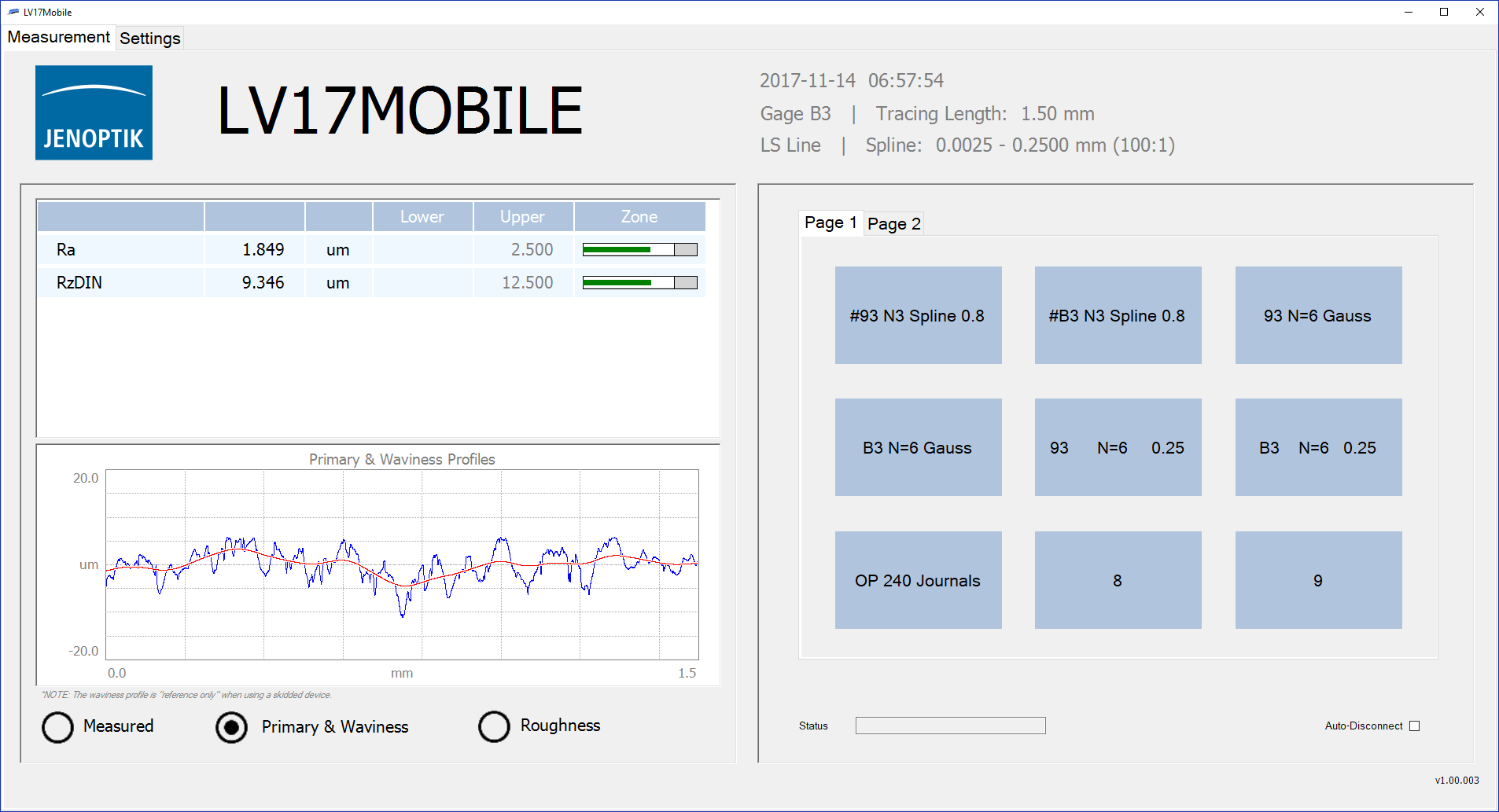 Gear tooth waviness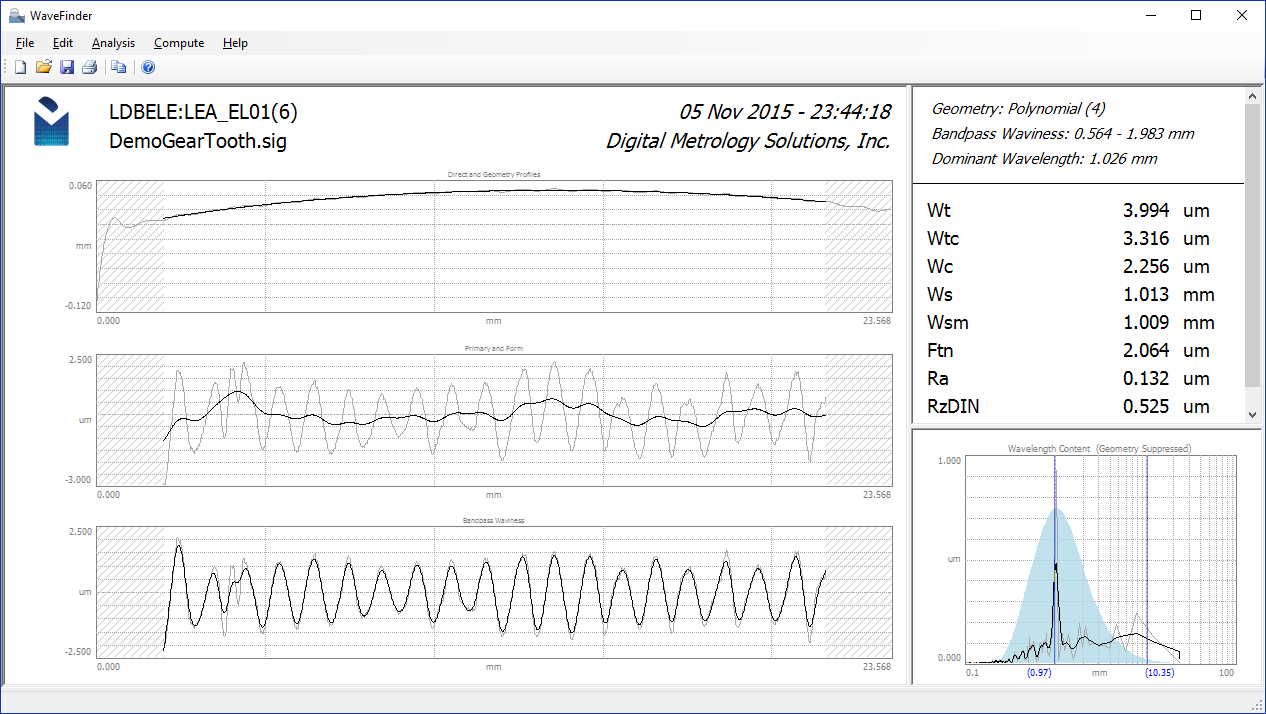 Multi-probe roundness and harmonics
Digital Metrology recently teamed up with Accurate Gauging & Instruments in Pune, India. The company was investigating methods for shop floor measurement of roundness and the harmonic details of a 900 mm long crankshaft.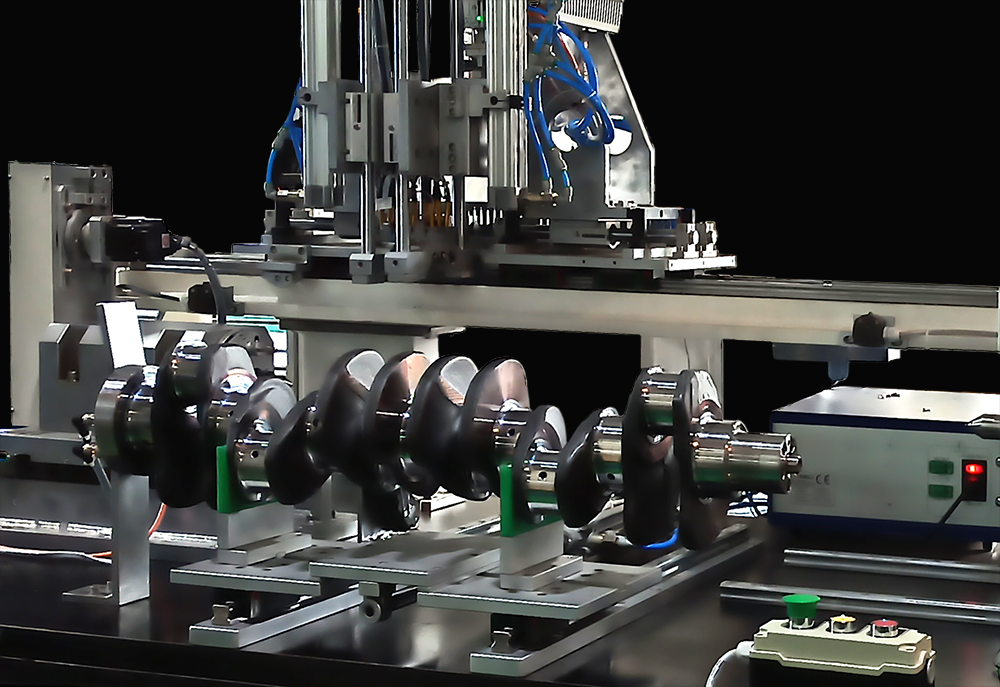 Digital Metrology provided the mathematical analysis to perform "three-probe" measurements on the shafts. Unlike methods which require a precision spindle, the three-probe approach decouples the form errors of the component from the movement associated with the rotation. It's a fast, accurate way to measure roundness in a production environment, without time-consuming levelling and alignment.
The completed machine provides fully automated measurement of seven journals and six pins.
Visit www.accurategauging.com to learn more.
See something you like? Have a need for a new solution? Contact Digital Metrology today!
Learn more
For more information about this or any product, or to discuss a specific custom solutions need, please
contact us
.