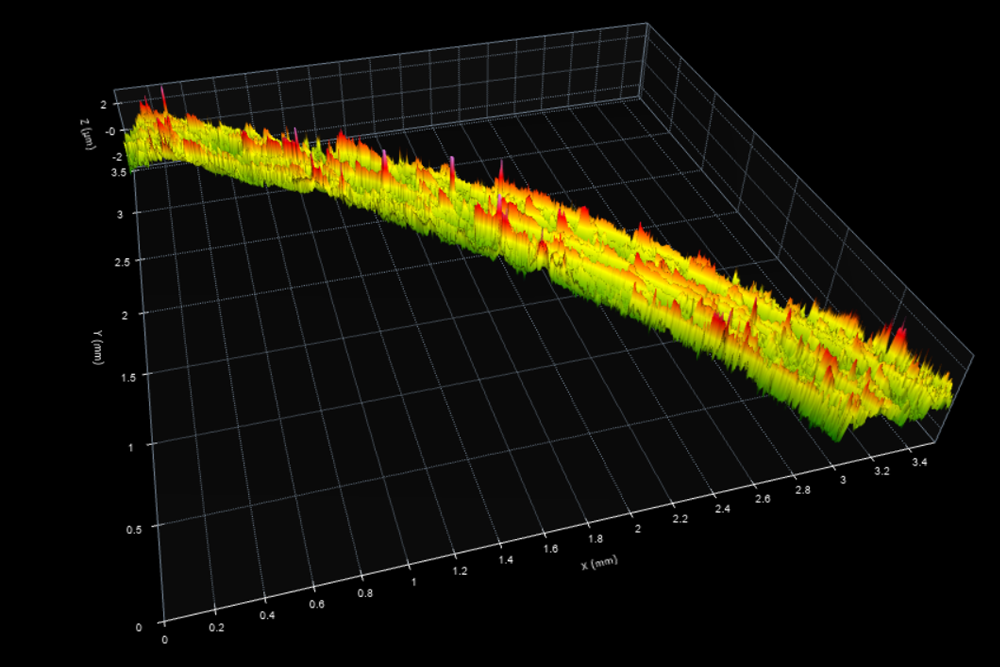 An O-ring presents a challenging surface texture measurement. Radial profile, steep sides, small cross-section, soft material…while the measurement is virtually impossible with a stylus, it is possible with a 3D optical instrument.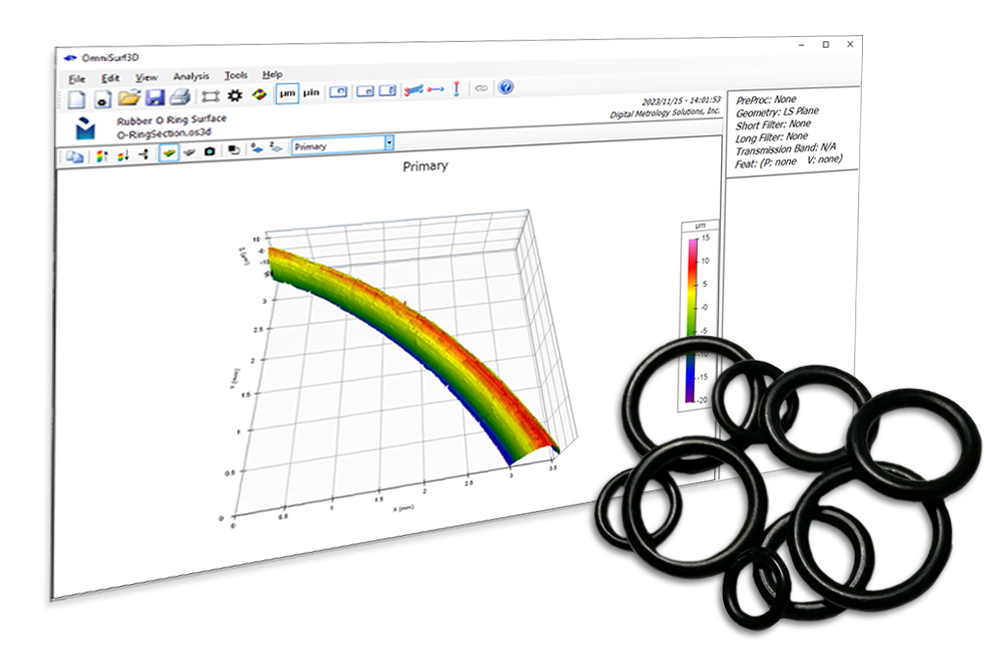 This dataset is a great example of how the geometry/form fitting and filtering options in OmniSurf3D make it easy to analyze even complex shapes.
This blog post will show you how it's done…try it for yourself!
Measured via Zygo ZeGage Plus (10x, de-sampled 2x)
Data source:  Digital Metrology Solutions
How to cite
If you use this dataset, please reference it as follows:
Digital Metrology Solutions. "Surface Library." Digitalmetrology, digitalmetrology.com/dataset/o-ring. Accessed Dec 09, 2023.
---