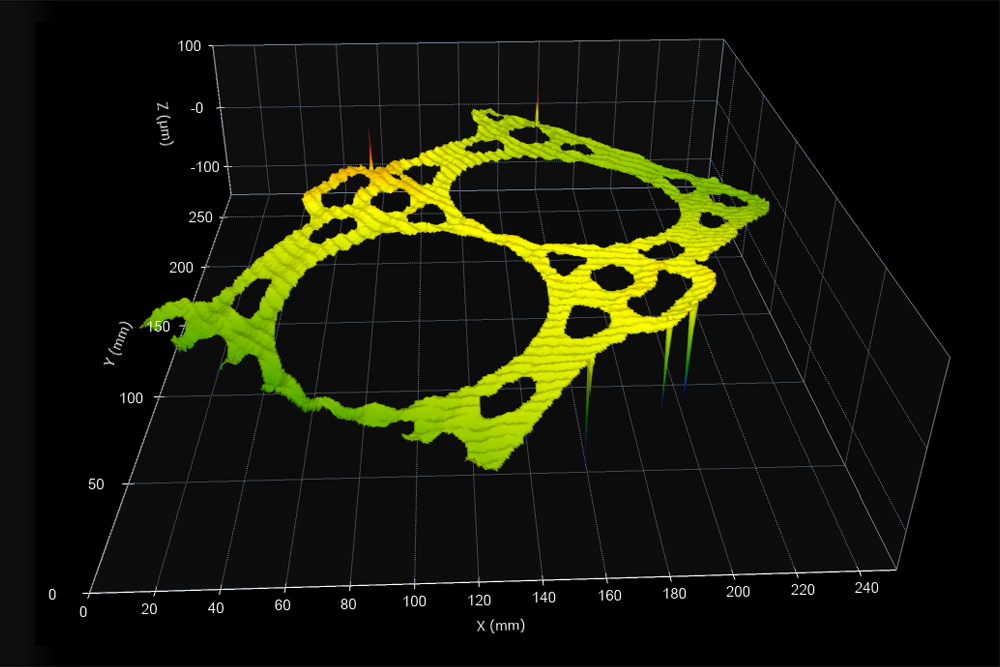 This dataset is featured in our video, OmniSurf3D Surface Editor Tool. When missing or errant data features are too big or too isolated to filter out, the Surface Editor Tool lets you selectively repair the data interactively. This data includes several sharp peaks and deep valleys that skew the real data.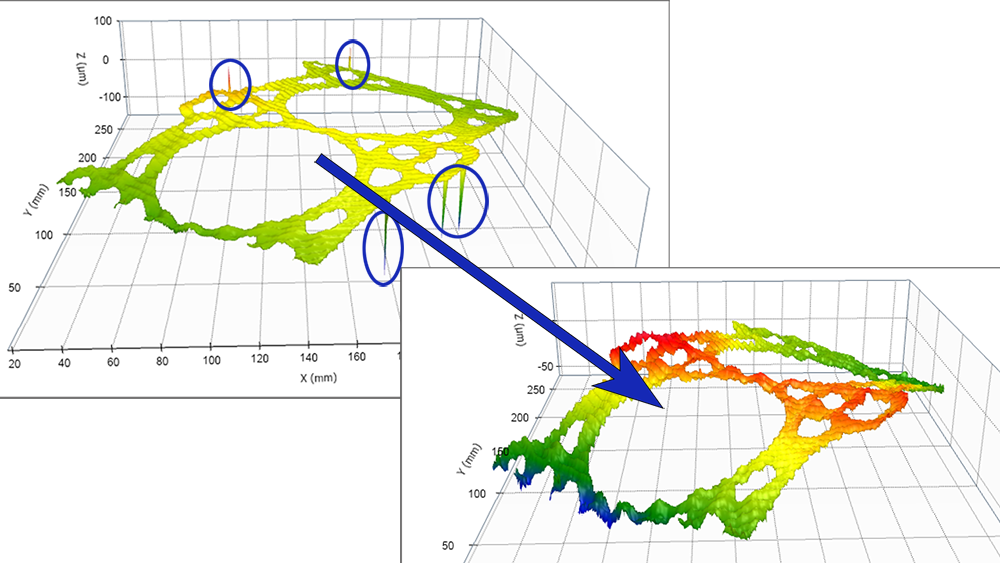 The video shows how the editor tool works, and how quickly you can clean up a dataset to get a better picture of the true nature of a surface.
For the best visualization (like the one above) set the missing point filling to "None" via OmniSurf3D's: Analysis – Settings – PreProcessing.
Measured with Coherix "Shapix" system.
Data source:  Digital Metrology Solutions (www.digitalmetrology.com)
How to cite
If you use this dataset, please reference it as follows:
Digital Metrology Solutions. "Surface Library." Digitalmetrology, digitalmetrology.com/dataset/surface-editor-demo. Accessed Sep 25, 2023.
---