OmniSurf is an affordable software package designed to help engineers and designers for the most demanding surface profile analysis needs. for people who want to understand their difficult surfaces.
OmniSurf acts as a surface profile analysis "toolbox" encompassing many of the latest developments in surface analysis. With OmniSurf you can analyze data files collected from a variety of instruments from most major manufacturers. Perform "hands off" batch processing of multiple profiles, and access a wide range of metrology tools, advanced filtering, and more functional surface texture parameters (plateaus, conformable surfaces, etc.). Utilize many graphical analyses including, Bearing Ratio, Material Probability, Wavelength Content (Fourier) and Region-based profile analysis.
Read all about OmniSurf, and learn how to order online, on our Solutions page.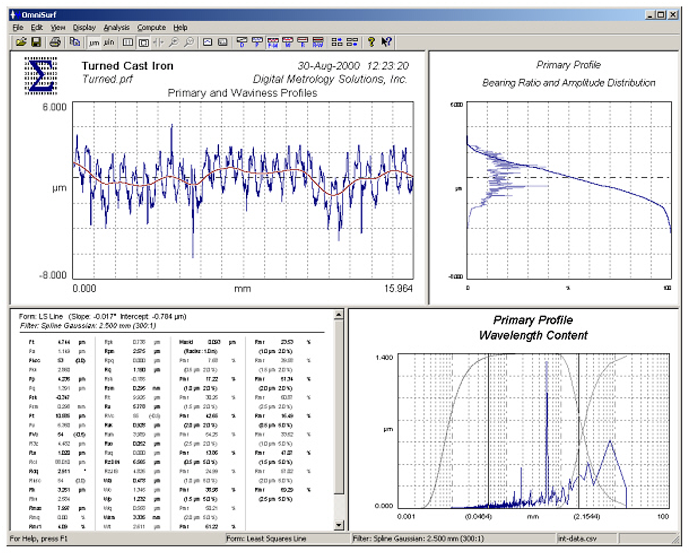 Read more