Our third edition of the Digital Metrology Surface Matters newsletter is out! In these quarterly emails we keep you up to date on the latest in surface analysis, including new software to explore your surfaces, case studies to share successes, and even free upgrades to your existing tools.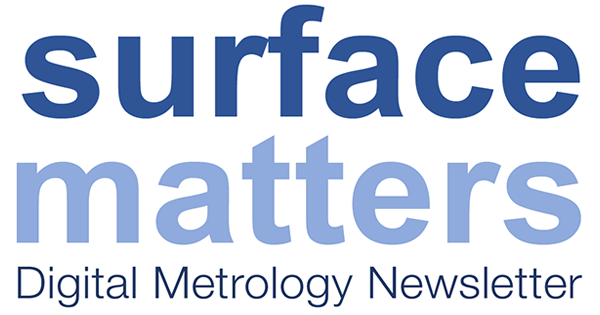 In the March edition we introduce you to some improvements  to our website and our Surface Notes blog. We show you how a stylus profiler can—with the right software tools— measure poor-integrity surfaces, and how you can use the color palette to highlight features on a surface dominated by deep valleys or high peaks.
Lastly, we invite you to share your measurement success stories with us—we will send you a small gift as a token of our appreciation. Details within!
Read the March newsletter here.
Missed the last issue? View the December newsletter here!