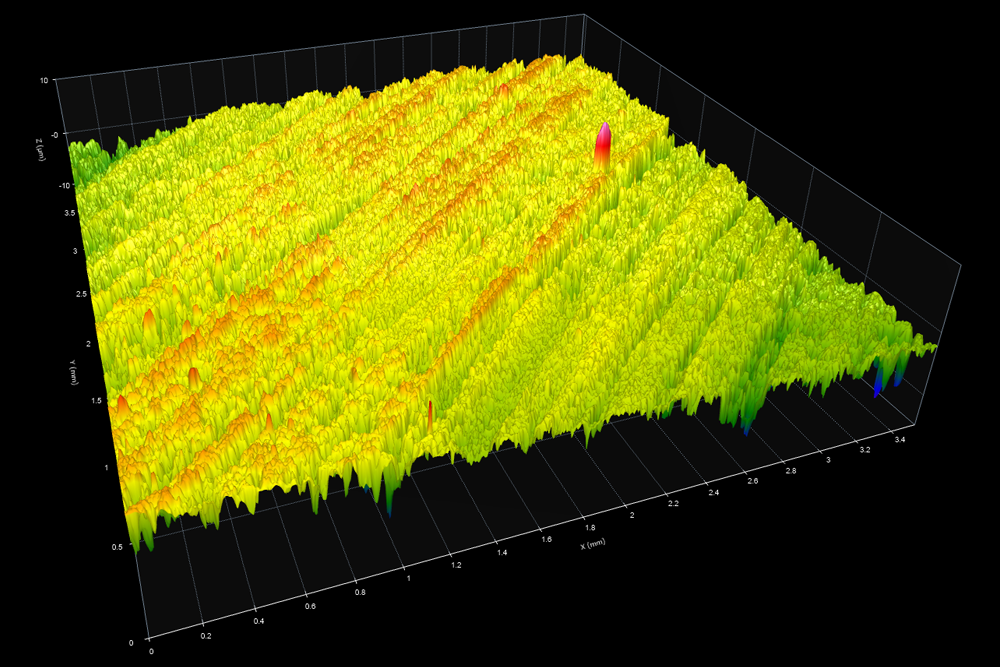 This dataset is part of a series showing the surface of an agate stone at each stage of polishing. This is the stone's surface after the initial saw cut to prepare the sample for tumbling. The low area is an inclusion of a softer material in the stone.
Measured with a Zygo ZeGage Plus, 10x objective, desampled.
Data source: Bob Rother.
How to cite
If you use this dataset, please reference it as follows:
Digital Metrology Solutions. "Surface Library." Digitalmetrology, digitalmetrology.com/dataset/agate-polishing-step-1-saw-cut. Accessed Sep 25, 2023.
---