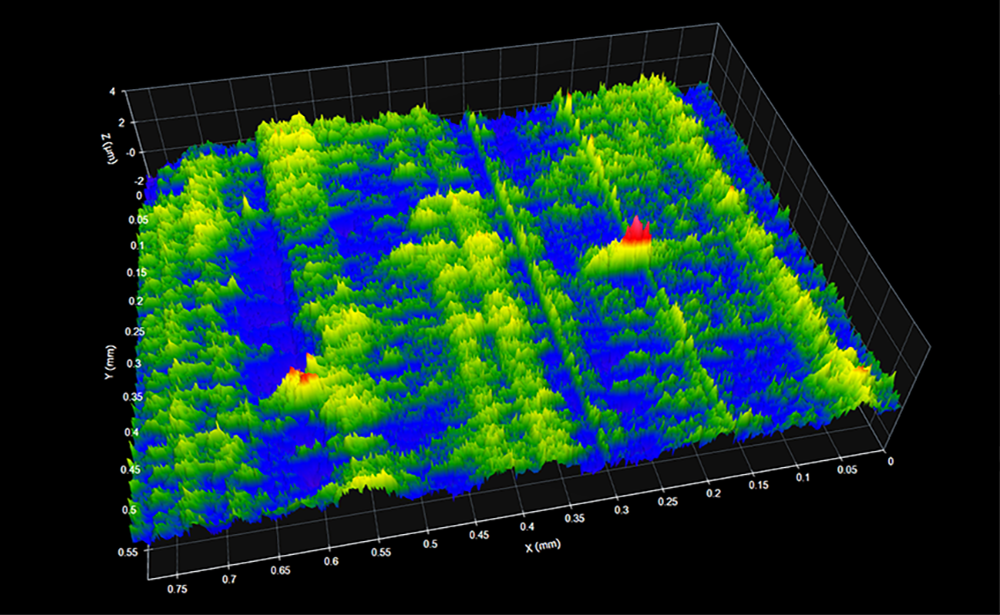 The dull side of aluminum foil.
This side of the foil has a lot of fine, speckled detail, whereas the shiny side (also in the library) has many striations across the surface. The difference all occurs in the very short wavelength domain, around 20 microns—removing a 4th order polynomial as the Reference Geometry reveals this finer texture.


Measured with a Zygo ZeGage Plus, 10x objective, desampled.
Data source:  Digital Metrology Solutions (www.digitalmetrology.com)
How to cite
If you use this dataset, please reference it as follows:
Digital Metrology Solutions. "Surface Library." Digitalmetrology, digitalmetrology.com/dataset/aluminum-foil-dull-side. Accessed Sep 25, 2023.
---