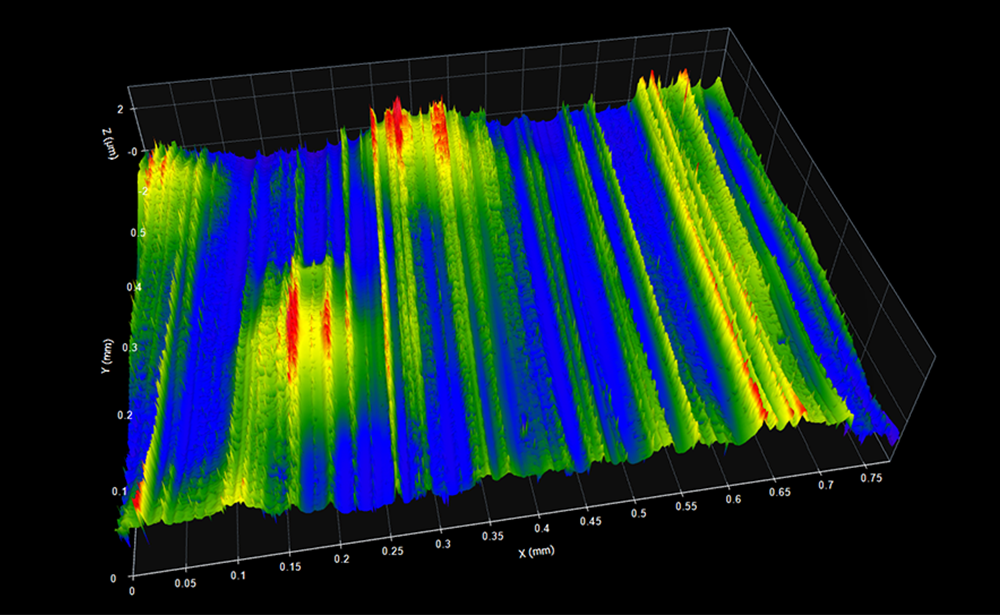 The shiny side of aluminum foil.
This side of the foil has long striations across the surface, whereas the dull side (also in the library) has a lot of fine, speckled detail. The difference all occurs in the very short wavelength domain, around 20 microns—removing a 4th order polynomial as the Reference Geometry reveals this finer texture.


Measured with a Zygo ZeGage Plus, 10x objective, desampled.
Data source:  Digital Metrology Solutions (www.digitalmetrology.com)
How to cite
If you use this dataset, please reference it as follows:
Digital Metrology Solutions. "Surface Library." Digitalmetrology, digitalmetrology.com/dataset/aluminum-foil-shiny-side. Accessed Sep 25, 2023.
---