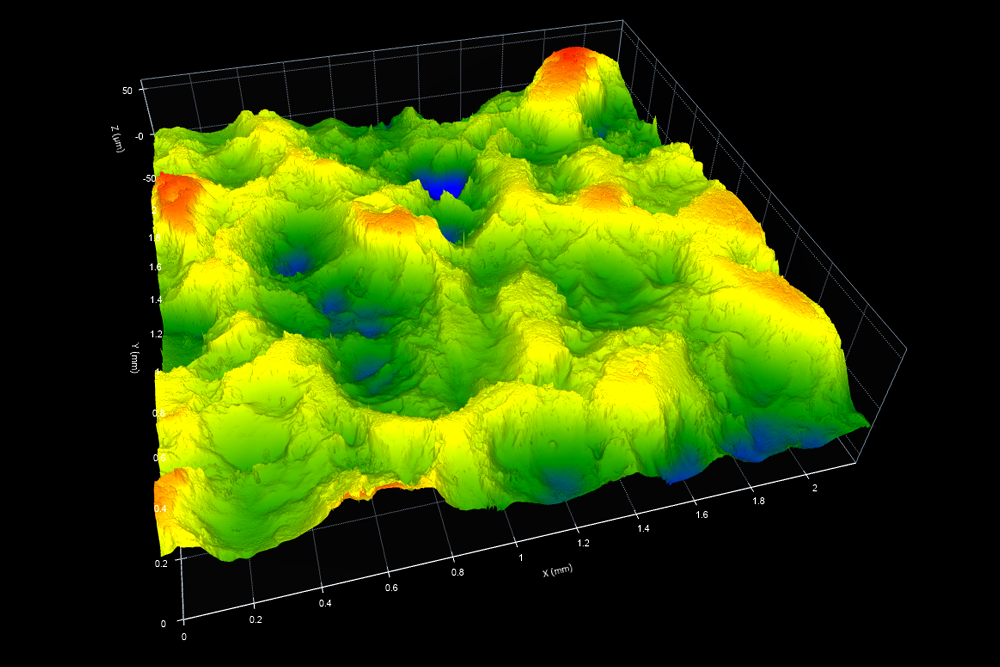 A quality cast iron pan is a great cooking surface that can last for generations. This dataset shows the surface of a new Lodge cast iron pan, which is shown under the Zygo ZeGage microscope, below.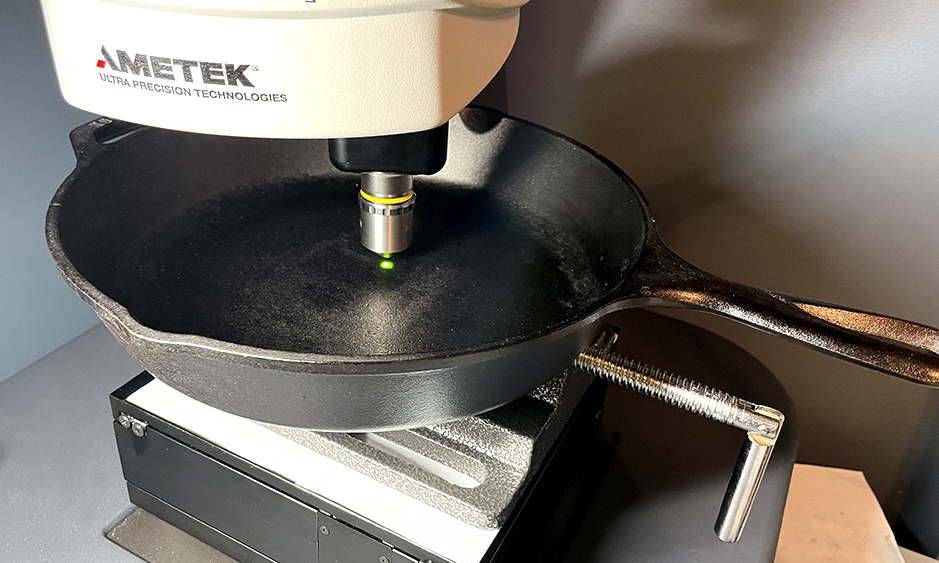 The cast iron is a fairly coarse surface. Looking at statistics for the dataset we can see that the Sq value is over 14 µm.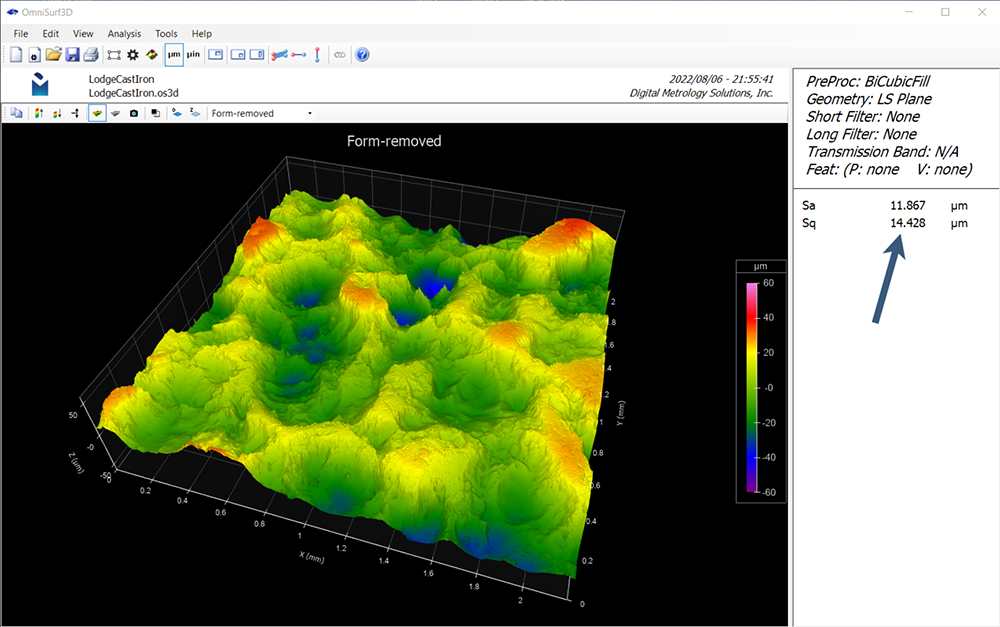 (By the way, if you want to add statistics to view in OmniSurf3D, click the Show/Hide Parameters toolbar button, then double-click in the right panel to view and add parameters.)
So, how does this compare to other cookware surfaces? The Non-Stick pan dataset, also in this library, provides a good comparison. In the image below, the surface of a Ninja Foodi Never-Stick pan is shown on the left, and the cast iron is on the right. Both are shown with the same vertical scales for a proper visual comparison. While the Sq value is lower for the non-stick pan (just over 6 µm), it is still far from smooth.

While surface texture is part of the equation, making a surface non-stick requires control of a number of factors. And let's not forget: given the right lubrication, even a coarse, cast iron pan can create an excellent omelet!
Measured via Zygo ZeGage Plus (10x)
Data source:  Digital Metrology Solutions (www.digitalmetrology.com)
How to cite
If you use this dataset, please reference it as follows:
Digital Metrology Solutions. "Surface Library." Digitalmetrology, digitalmetrology.com/dataset/cast-iron-pan. Accessed Sep 25, 2023.
---