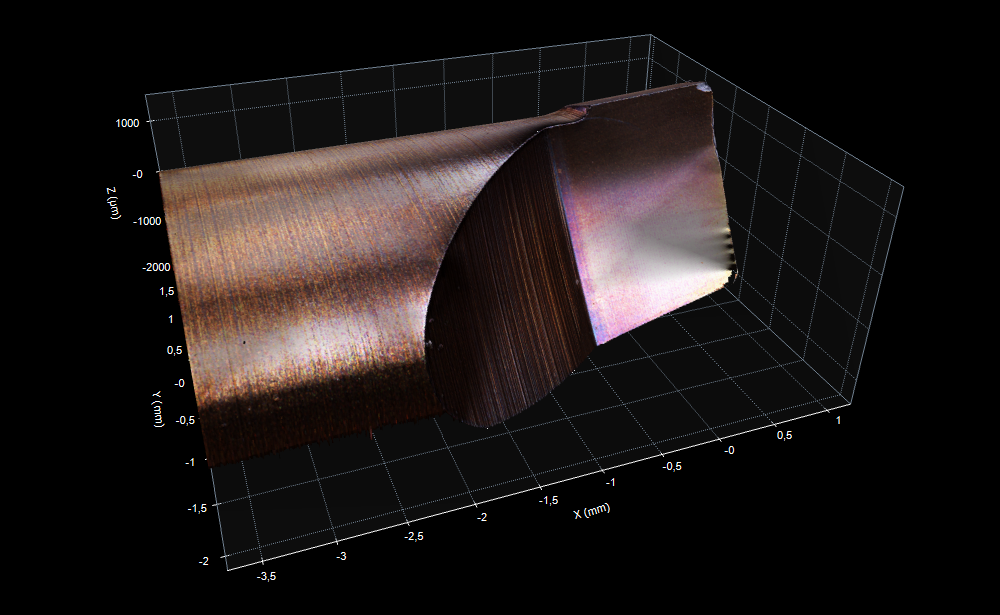 A chipped tool with photo overlay. The photo overlay is useful to visually assess the damaged region. This data demonstrates the power of OmniSurf3D's profile wear analysis tool and its "corner" reference geometry.
Measured via Alicona SL.
How to cite
If you use this dataset, please reference it as follows:
Digital Metrology Solutions. "Surface Library." Digitalmetrology, digitalmetrology.com/dataset/chipped-boring-bar-tip. Accessed Sep 25, 2023.
---