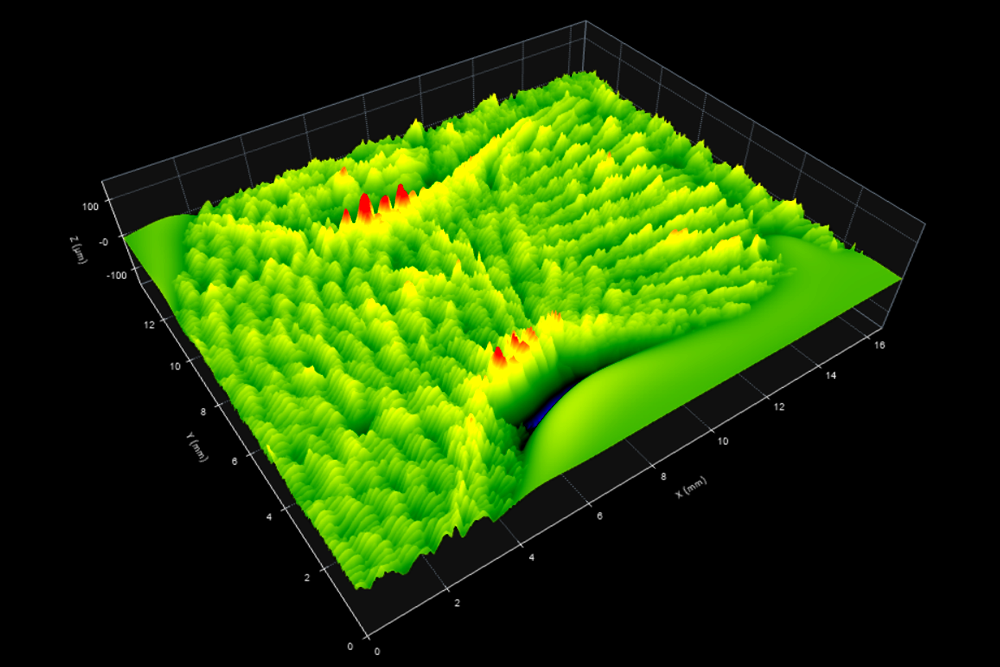 This series of fish scales shows the many variations in morphology between fish species. 
The Black Nox Angelfish is a tropical coral reef fish that has large scales with very long spines that point posteriorly, giving the surface a ridged appearance. This fish even has these scales on parts of their fins, such as the tail seen in this data.
For this dataset, a 2.5 mm long wavelength filter attenuates the wavy shape of the specimen, highlighting the smaller peaks along the scales.
Measured via GelSight Mobile surface analysis system
Data Source: Dr. Dylan Wainwright, Department of Biological Sciences, Purdue University
Related Datasets:
Read more about Dr. Wainwrights' research here.
How to cite
If you use this dataset, please reference it as follows:
Digital Metrology Solutions. "Surface Library." Digitalmetrology, digitalmetrology.com/dataset/fish-scales-black-nox-angelfish-centropyge-nox. Accessed Sep 25, 2023.
---