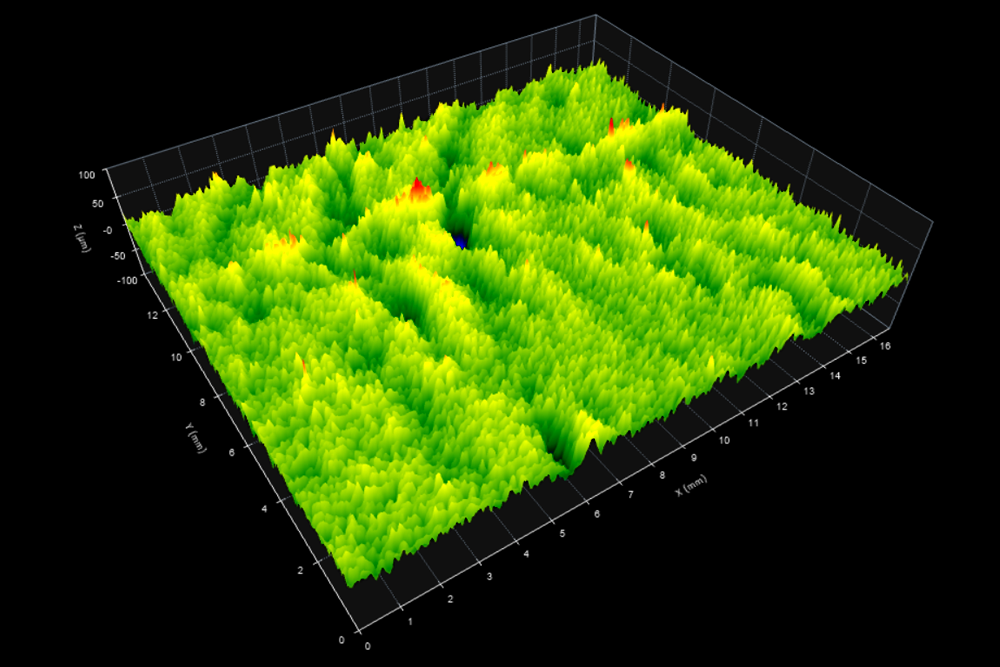 This series of fish scales shows the many variations in morphology between fish species.
The Dusky Smooth-Hound is a shark, meaning it has tiny scales (called placoid scales or denticles). These features have complex, 3D shapes and create a surface made of their crowns which protrude above the skin. The crowns often have posterior points or spines and surface ridges, which give shark skin a very smooth feel when feeling it from the head to the tail. Denticles have also been shown to reduce hydrodynamic drag.
For this dataset, a plane geometry is sufficient to remove the shape (tilt). A 2.5 mm long wavelength filter makes the microstructure apparent.
Measured via GelSight Mobile surface analysis system
Data Source: Dr. Dylan Wainwright, Department of Biological Sciences, Purdue University
Related Datasets:
Read more about Dr. Wainwrights' research here.
How to cite
If you use this dataset, please reference it as follows:
Digital Metrology Solutions. "Surface Library." Digitalmetrology, digitalmetrology.com/dataset/fish-scales-dusky-smooth-hound-mustelus-canis. Accessed Sep 25, 2023.
---