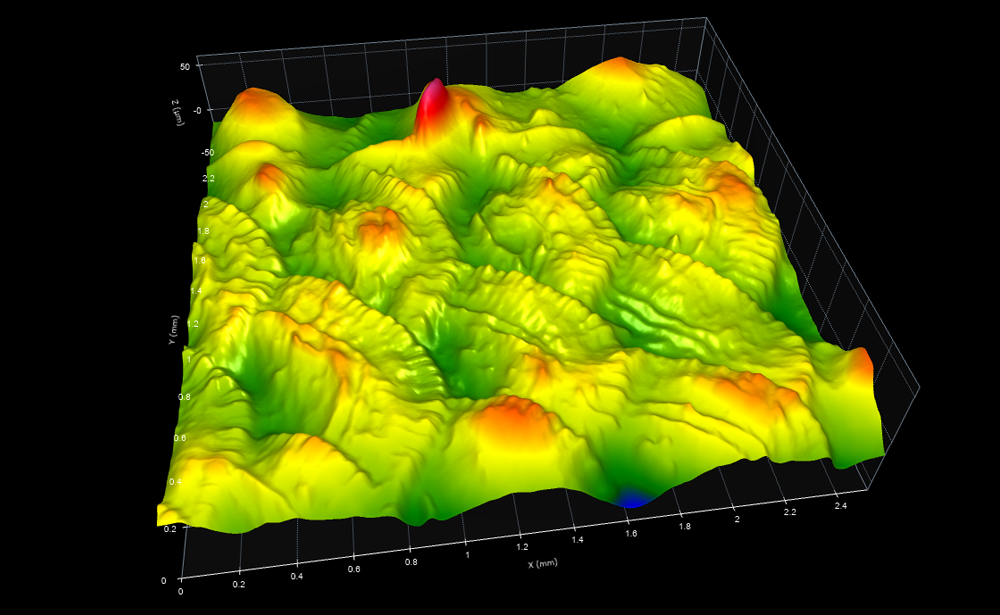 This dataset, showing the scales of an orange throated darter, was featured in our blog post, "Surface roughness sheds light on how fish evolve." It's a great dataset to try out the Path/Curve Cross-Section tool in OmniSurf3D. Use the tool's handles to draw a curve along one of the scales. The profile along that curve will be displayed. You can then use the cursors in the Profile plot to examine height differences and spacings between the peaks.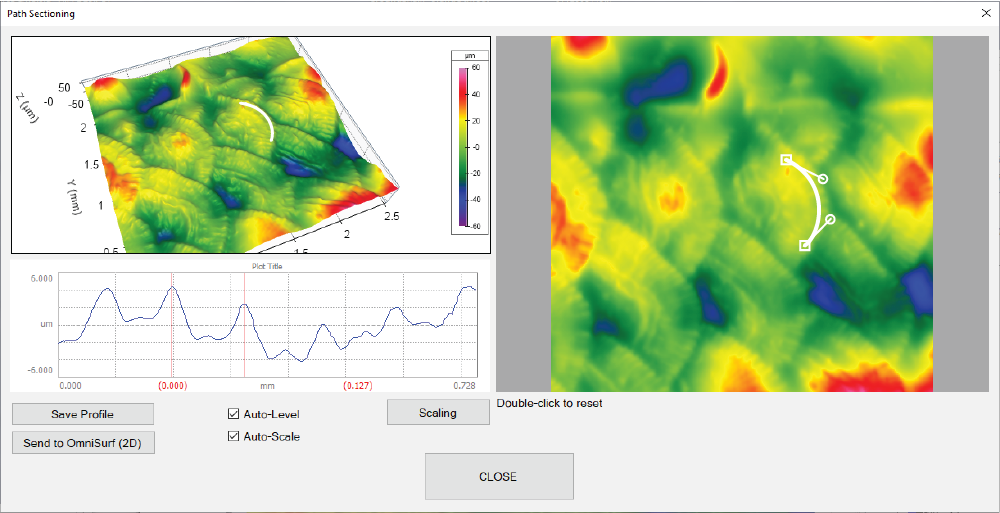 Measured via GelSight.
Data is courtesy of Dr. Jessica Arbour and Middle Tennessee State University.
How to cite
If you use this dataset, please reference it as follows:
Digital Metrology Solutions. "Surface Library." Digitalmetrology, digitalmetrology.com/dataset/fish-scales. Accessed Sep 25, 2023.
---