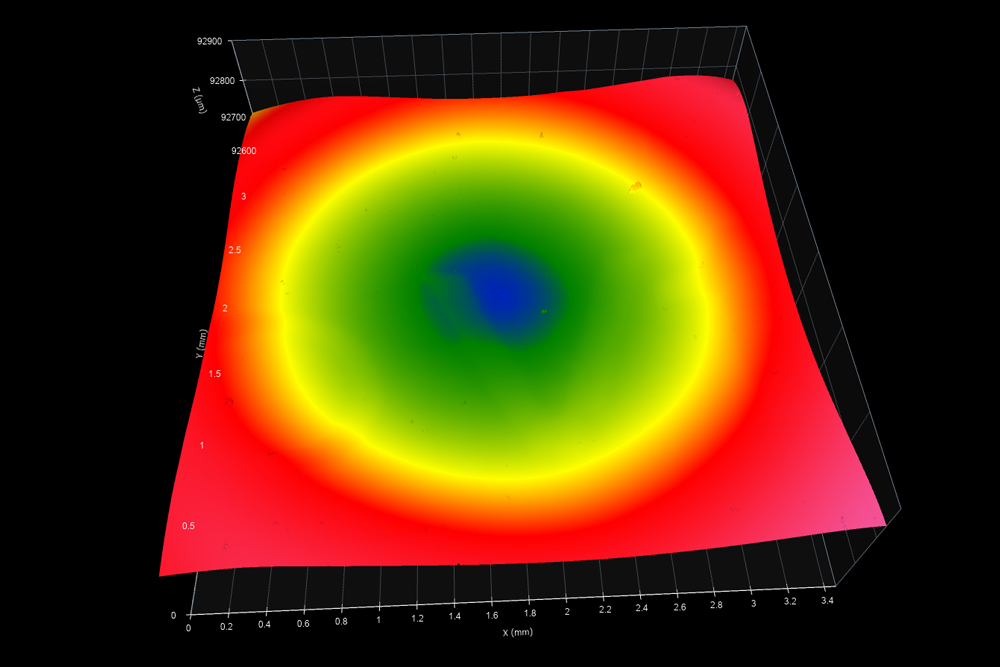 This dataset shows a dimple on a Titleist Pro V1 golf ball. 
The logo printing is just barely visible in the dimple. We can highlight the printing a little more by applying a 4th-order polynomial fit (Analysis Settings > Geometry/Form > Polynomial, with "4" as the x-order and y-order values).
Filtering will bring out the printing even more. Try applying a 2nd order Gaussian Long Wavelength Filter (Analysis Settings > Filtering > 2nd Order Gaussian with a 0.25 mm cutoff).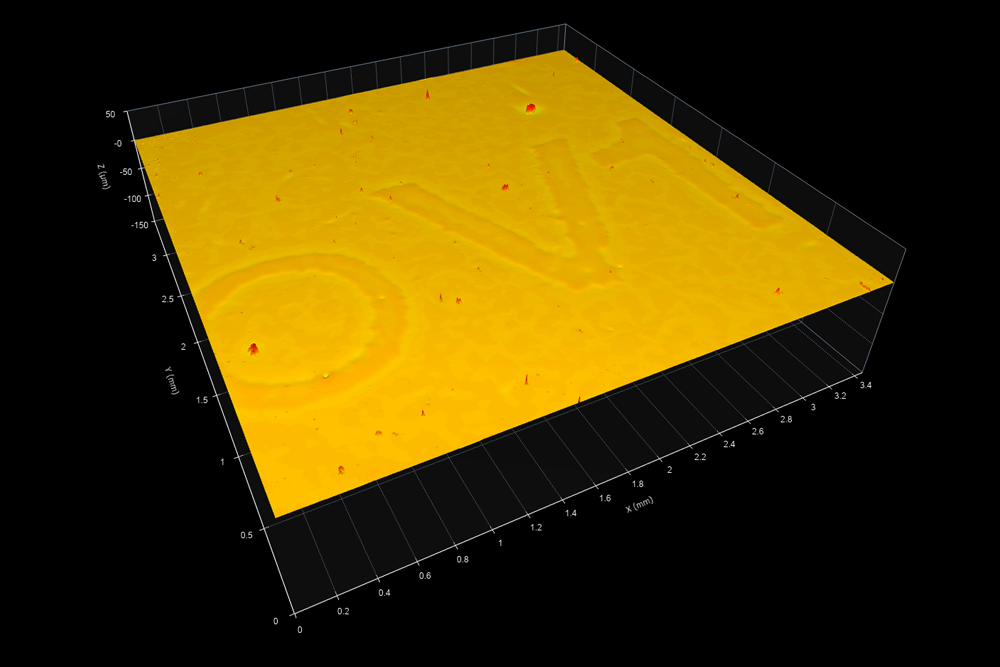 Measured with a Zygo ZeGage Plus, 10x objective, desampled.
Data source:  Digital Metrology Solutions (www.digitalmetrology.com)
How to cite
If you use this dataset, please reference it as follows:
Digital Metrology Solutions. "Surface Library." Digitalmetrology, digitalmetrology.com/dataset/golf-ball-dimple. Accessed Sep 25, 2023.
---