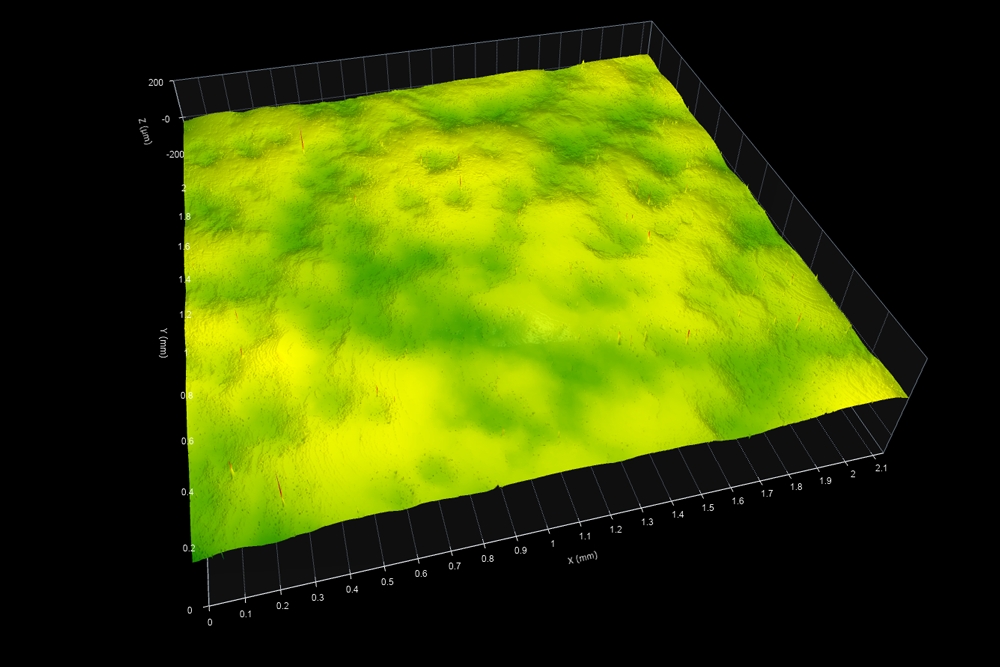 This is the leather surface of a wallet. It's a nice example of longer wavelength surface texture—something akin to the orange peel on a painted surface. 
It's also a good example of how a robust short filter can be your best friend. This data includes some spiky noise that is much "taller" than the surface texture itself. Applying a robust short filter (Analysis Settings > Filtering > Short Wavelength> Robust with 0.025mm cutoff) will remove the noise and reveal the surface.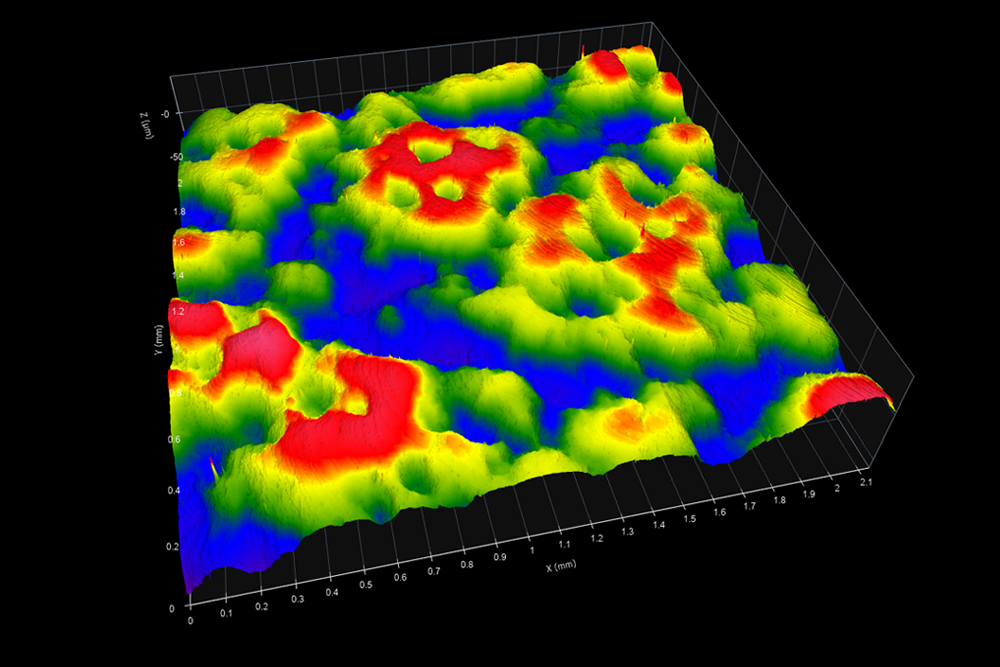 Measured with a Zygo ZeGage Plus, 10x objective, desampled.
Data source:  Digital Metrology Solutions (www.digitalmetrology.com)
How to cite
If you use this dataset, please reference it as follows:
Digital Metrology Solutions. "Surface Library." Digitalmetrology, digitalmetrology.com/dataset/leather. Accessed Sep 25, 2023.
---