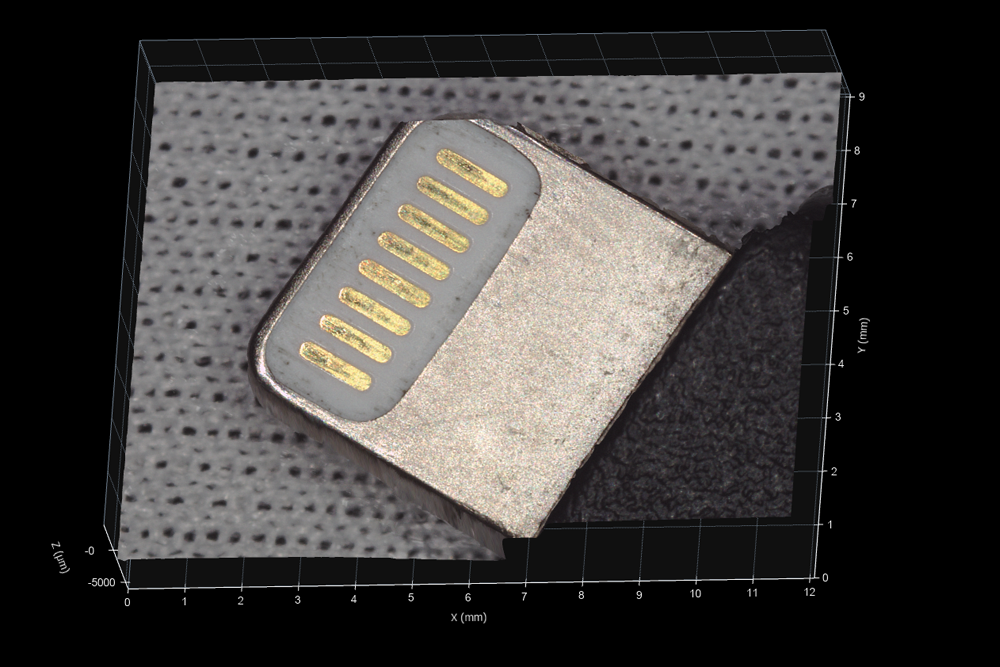 This is a "Lightning" connector on an Apple iPhone charging cable. The data includes an image overlay, which you can toggle on and off using the Camera toolbar icon.
Use the Crop tool's Angle feature (Analysis > Data Crop Tool) to rotate the data, then zoom in on the connection pads and use the cross-section tool to view their heights.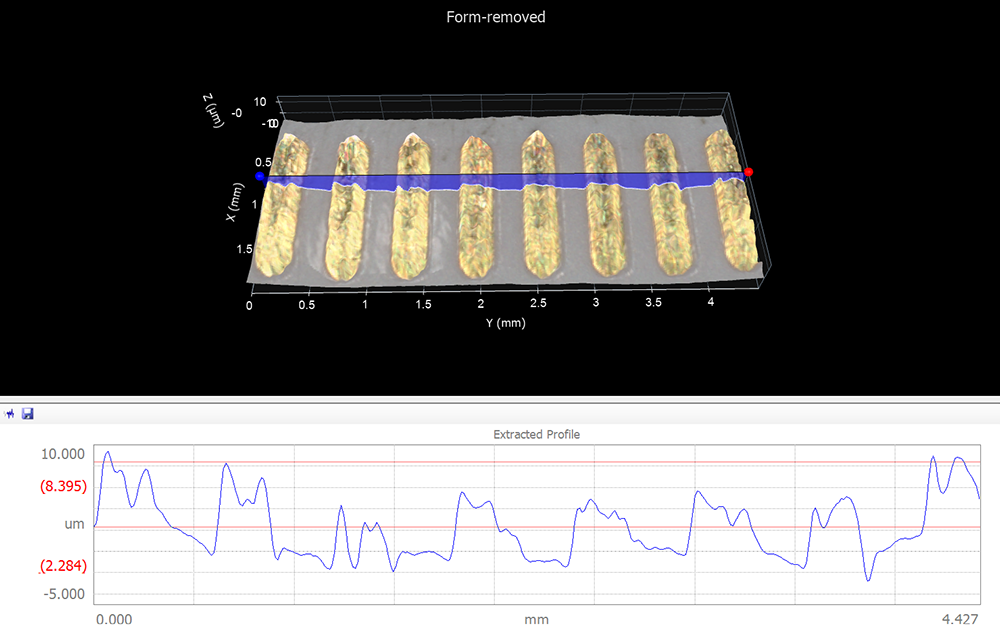 Measured via Keyence VR-3200. Includes color image overlay.
Data source:  Digital Metrology Solutions (www.digitalmetrology.com)
How to cite
If you use this dataset, please reference it as follows:
Digital Metrology Solutions. "Surface Library." Digitalmetrology, digitalmetrology.com/dataset/lightning-connector. Accessed Sep 25, 2023.
---