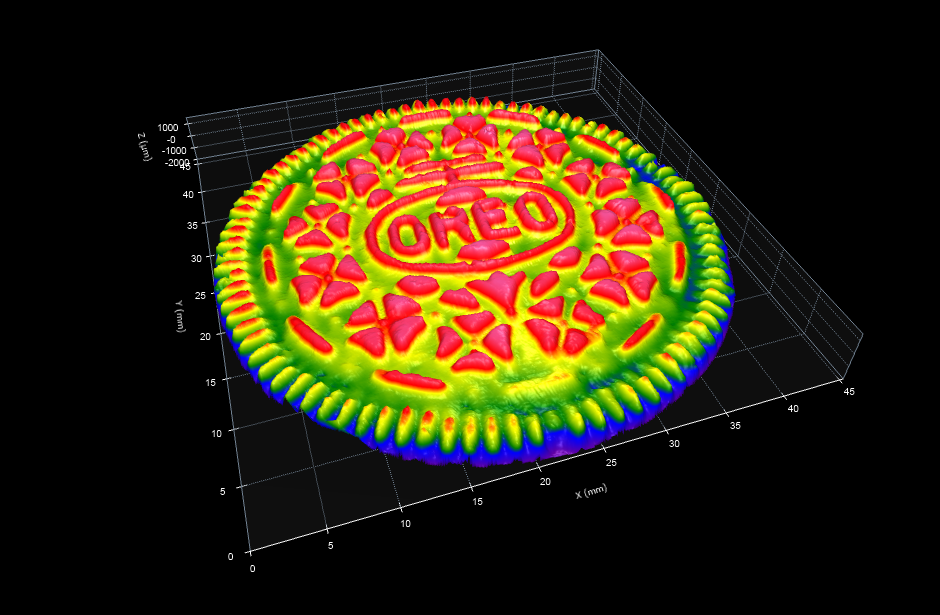 Surface texture is everywhere!  In this dataset we take a 3D look at the iconic OREO cookie.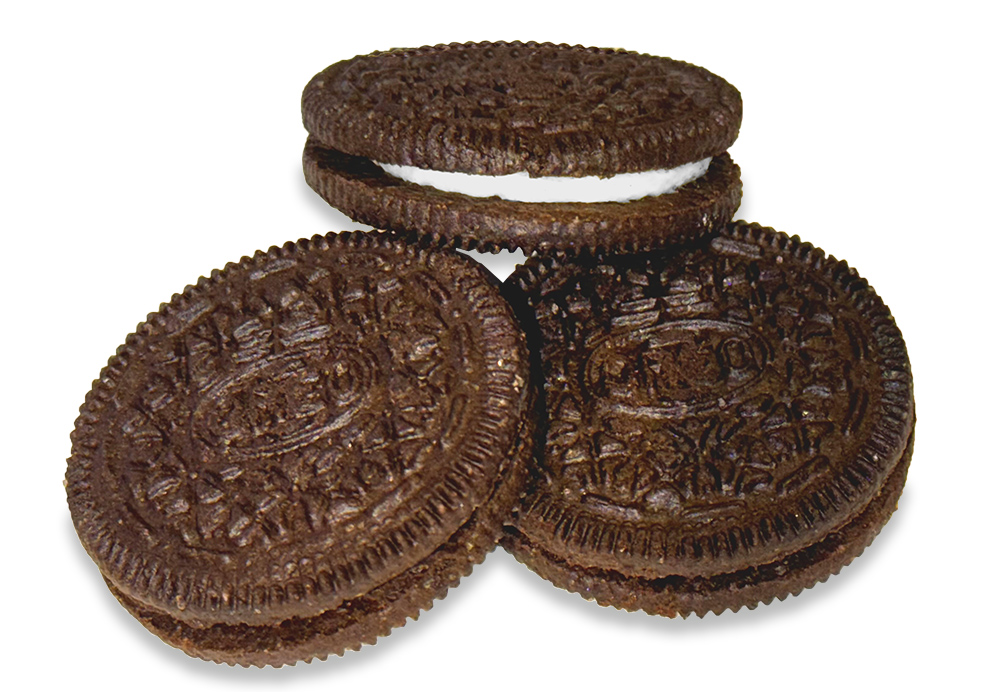 While this surface may be interesting purely for the fun of it, it also demonstrates some challenges in terms of surface texture segmentation and feature extraction.
Have a look for yourself by downloading the data and taking it for a spin in OmniSurf3D. While you're there, try out the Circle/Ellipse sectioning tool and see the variation in the edge ripples.  You can even send the "ripple profile" to OmniSurf (2D) for a detailed profile analysis.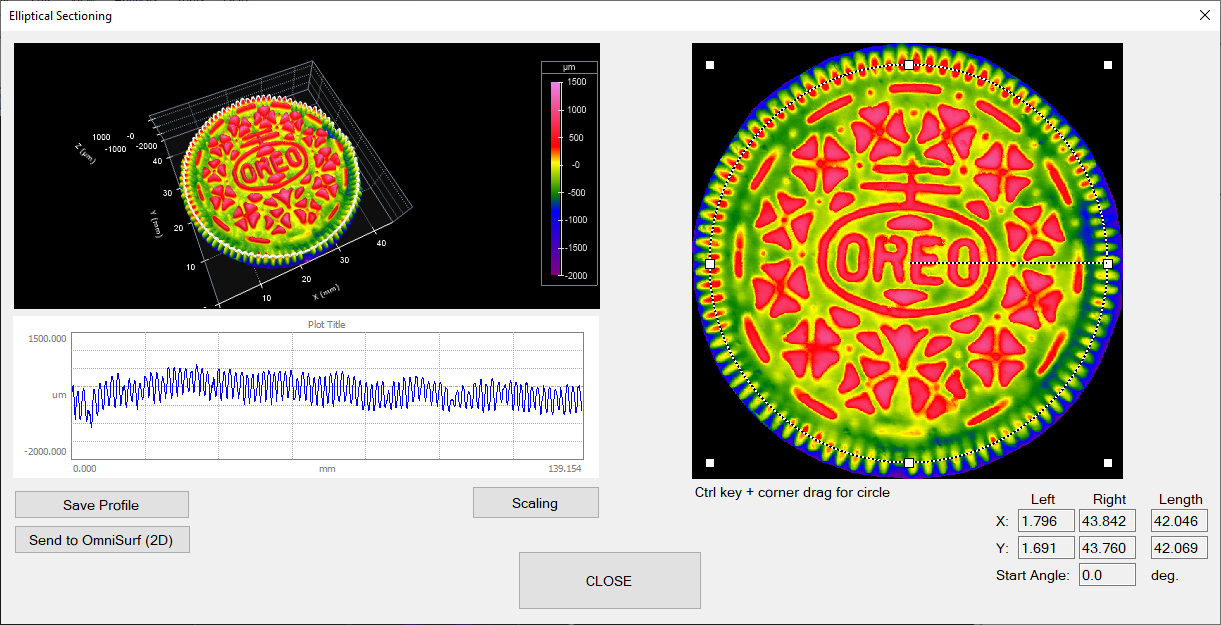 Measured via Verisurf 2024 with the Master3DGage (Laser Scanner)
Data source:  VeriSurf
How to cite
If you use this dataset, please reference it as follows:
Digital Metrology Solutions. "Surface Library." Digitalmetrology, digitalmetrology.com/dataset/oreo-cookie. Accessed Dec 09, 2023.
---