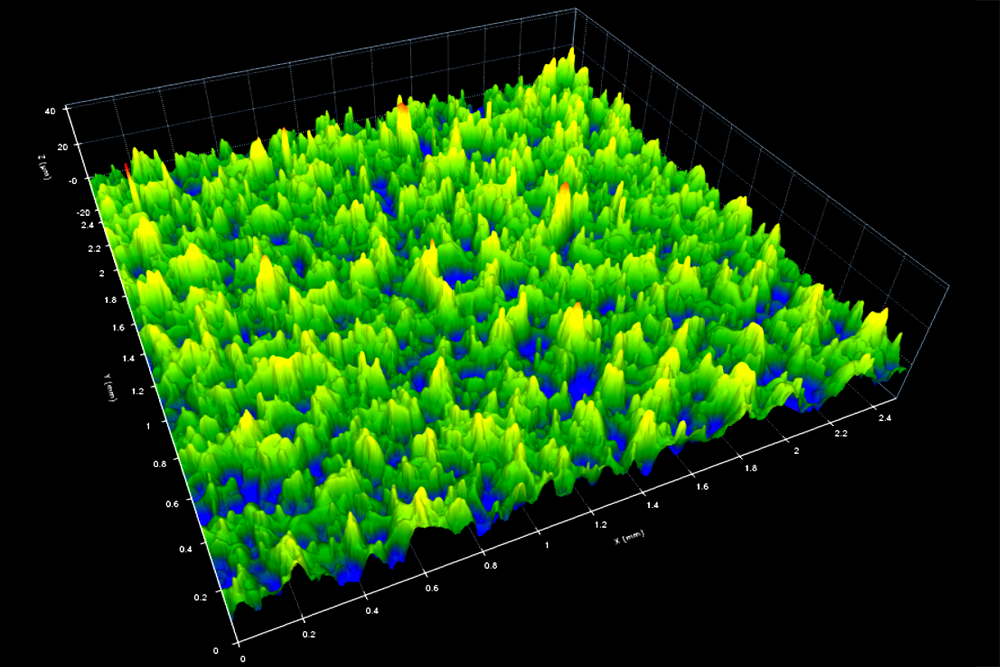 Pickleball has become an incredibly popular sport in recent years. The texture of a pickleball paddle's face is designed to create spin and control. This Vufoxt paddle with a fiberglass face has a relatively smooth, random texture, while other paddles offer more complex and intricate textures. 
Compare this with the Garyce paddle also in the Surface Library. The Garyce paddle has a very spiky surface relative to the Vufoxt paddle… yet the Vufoxt has an average roughness almost 33% higher! And, as we show in this blog post, the Garyce paddle has much higher friction, despite the lower average roughness.
Measured via Zygo ZeGage Plus (10x)
Data source: Digital Metrology
How to cite
If you use this dataset, please reference it as follows:
Digital Metrology Solutions. "Surface Library." Digitalmetrology, digitalmetrology.com/dataset/pickleball-paddle. Accessed Sep 25, 2023.
---