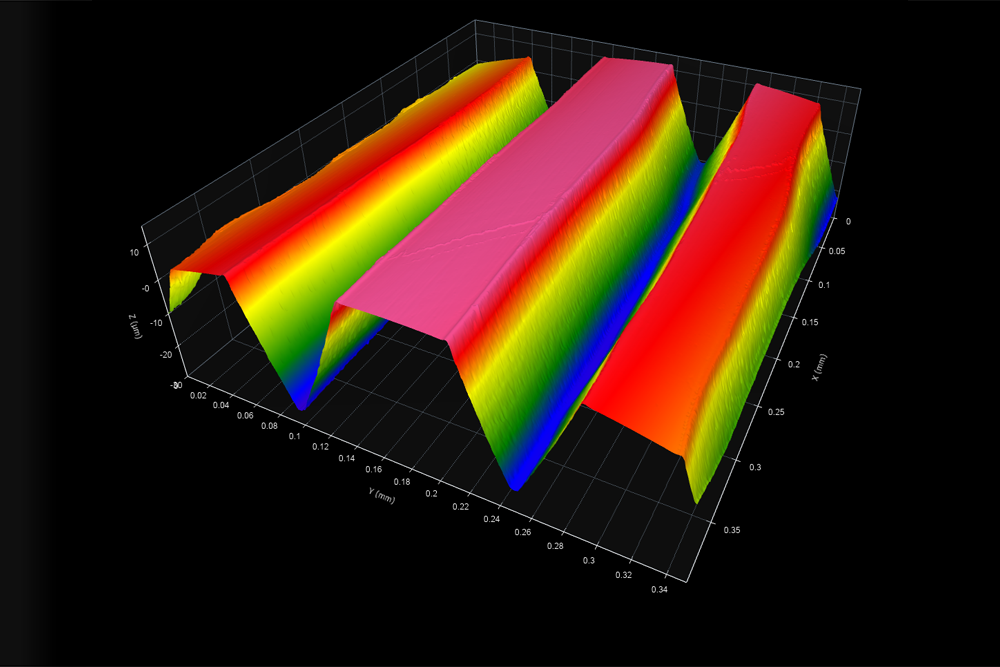 This data shows the grooves of a stereo, vinyl LP record.
The z-axis (heights) in surface data are commonly exaggerated in order to show detail. In OmniSurf3D choose View > Make 1:1 Aspect Ratio to see a truer representation of the slope of the groove walls.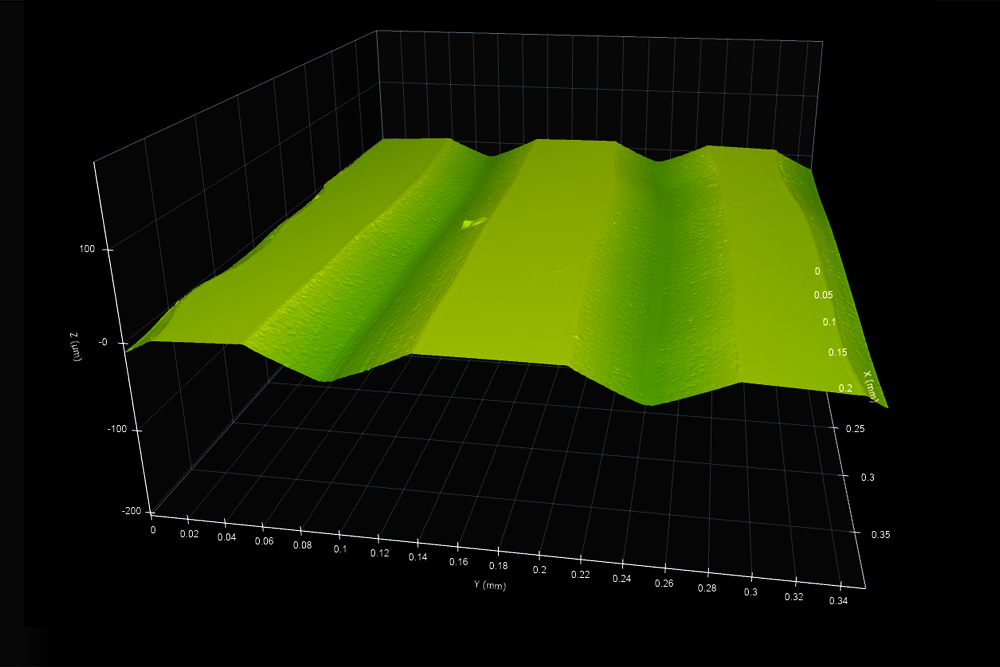 The song, by the way, is from an Arthur Murray album. At this scale I don't believe we are violating copyright infringement!
Measured via Zygo NewView (20x)
Data source:  Zygo Corporation (www.zygo.com)
How to cite
If you use this dataset, please reference it as follows:
Digital Metrology Solutions. "Surface Library." Digitalmetrology, digitalmetrology.com/dataset/record-grooves. Accessed Sep 25, 2023.
---