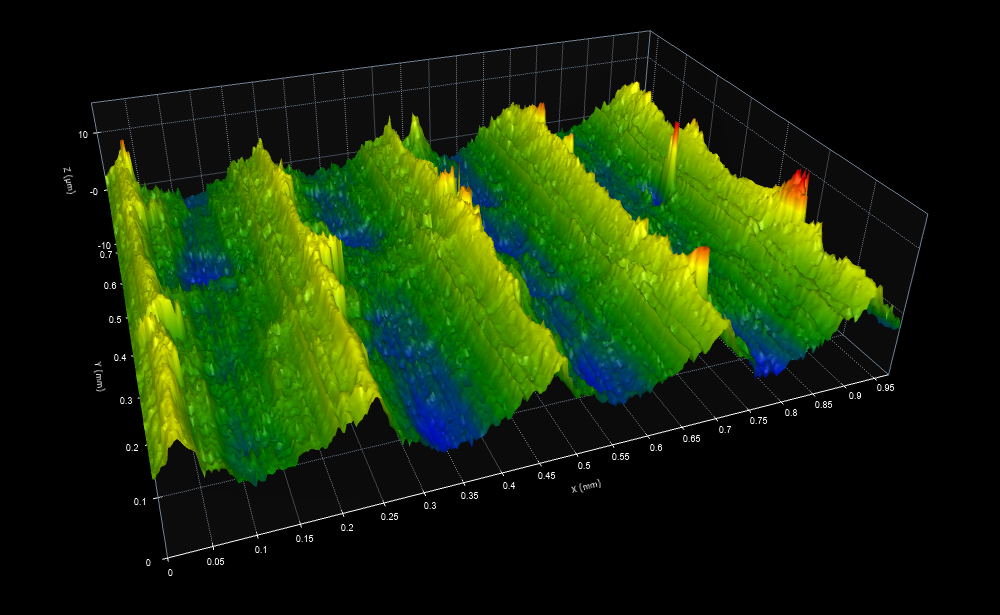 This brake rotor surface shows turning marks along with also torn and pitted areas which can be extracted from the underlying texture by using OmniSurf3D's using directional filtering function. 
Under the "Analysis – Settings", choose the filtering tab and set the Long Filter to a Gaussian filter of 0.008 mm along the X direction and 0.8 mm along the Y direction. Note: you will have to uncheck the "Synchronize X & Y" setting.

Measured with a WYKO RST, 6.4x magnification
Data source:  Michigan Metrology (www.MichMet.com) 
How to cite
If you use this dataset, please reference it as follows:
Digital Metrology Solutions. "Surface Library." Digitalmetrology, digitalmetrology.com/dataset/turned-brake-rotor. Accessed Sep 25, 2023.
---