When it comes to understanding surface texture, one of the most powerful tools we have is an interactive visual of the surface.
A 3D surface texture measurement tells a great deal about a surface, such as how features relate to each other—information that can only be hinted at by 2D measurements. 3D measurements help you to visualize the surface and interact with it to explore and understand the features. The ability to rotate data, for example, lets you view features from all angles, just as you would if we were trying to interpret the surface of the actual part in your hands.
A lot of software lets you rotate and zoom data. But OmniSurf3D takes it further, letting you animate the motion, record it, and drop it into a presentation to share. It's a powerful tool for describing texture and for showing how it relates to function.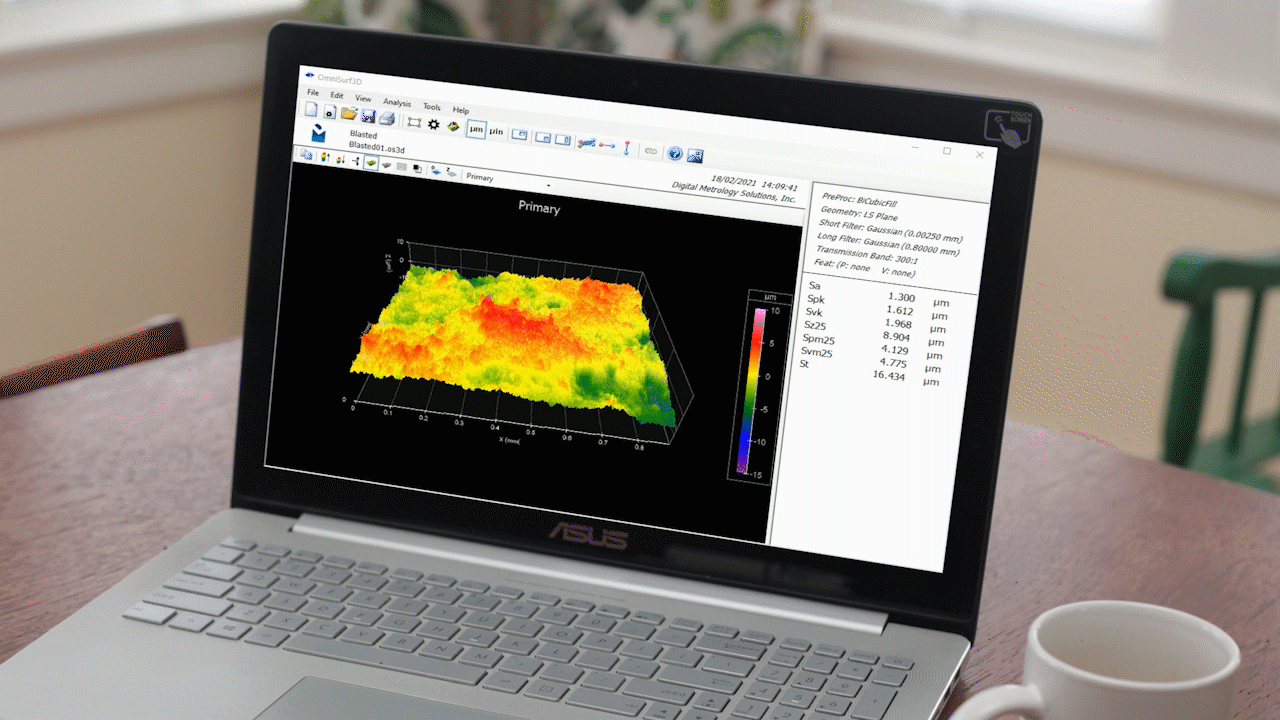 This video shows you how to use the rotation tools in OmniSurf3D, including the auto-rotation feature. It also shows you how easy it is to record the rotating 3D view for use and sharing beyond the OmniSurf3D software. We think you'll agree that the results get the point across much better than reporting the value of a parameter or two!