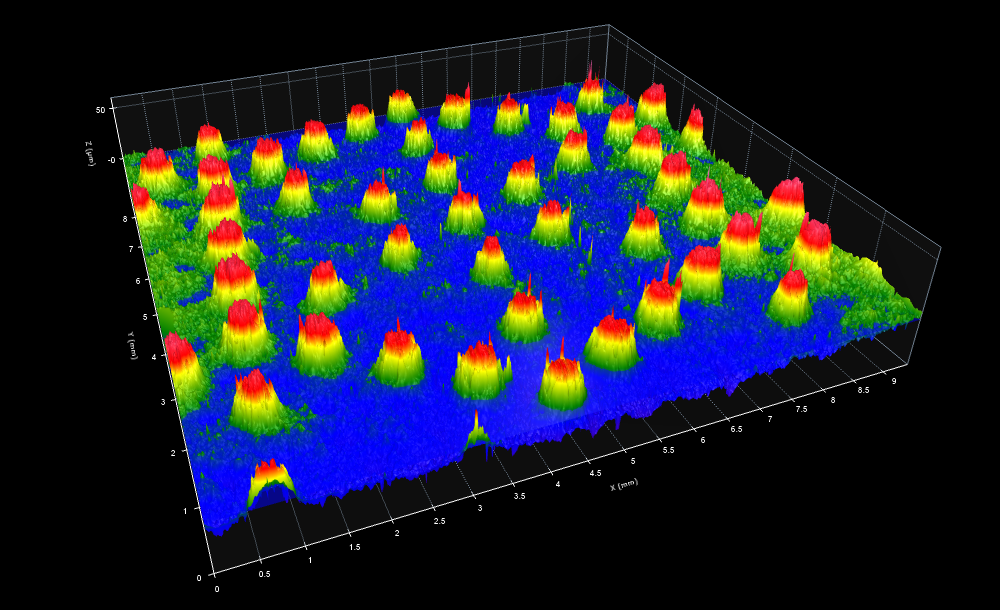 Can a surface be engineered for cooking?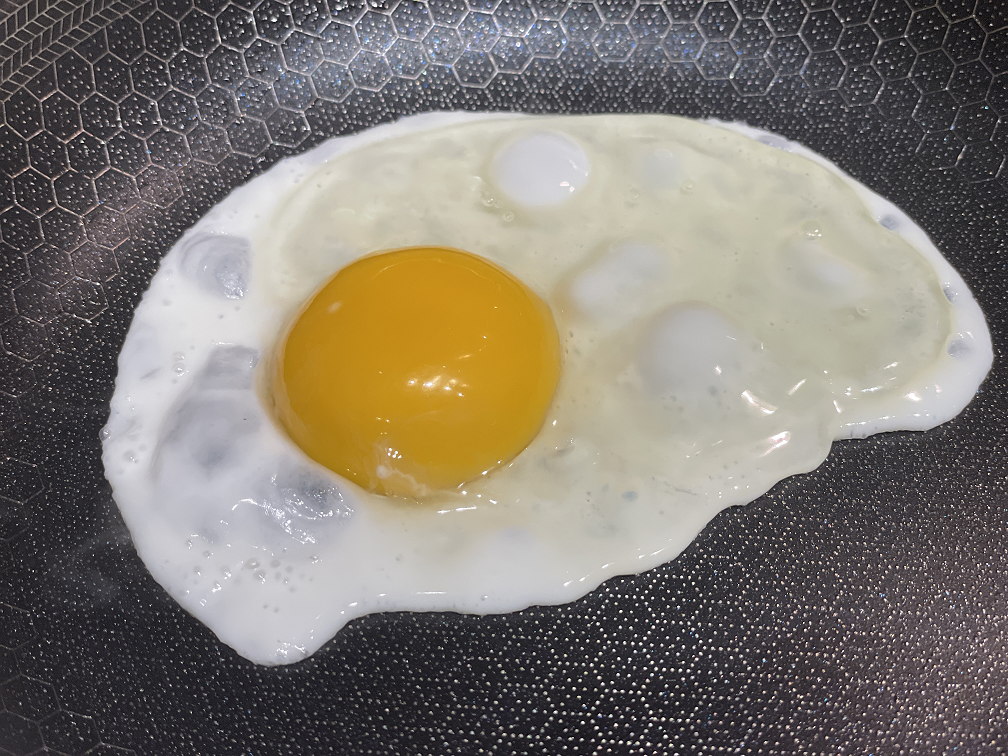 This HexClad Hybrid pan has a uniquely textured, multi-material surface. Its distinctive, hexagon pattern is evident in this dataset.
This is another example of a surface that's intended to be slippery (non-stick), yet it has a significant roughness with a pattern of peaks that are around 40 µm  high.
How does this surface compare to other popular cooking surfaces? See for yourself by comparing this surface to a Ninja non-stick pan or a Lodge cast iron pan – which are also available in this library.
Measured via Zygo ZeGage Plus (10x, de-sampled 2x)
Data source:  Digital Metrology Solutions
How to cite
If you use this dataset, please reference it as follows:
Digital Metrology Solutions. "Surface Library." Digitalmetrology, digitalmetrology.com/dataset/hexclad-pan. Accessed Sep 25, 2023.
---