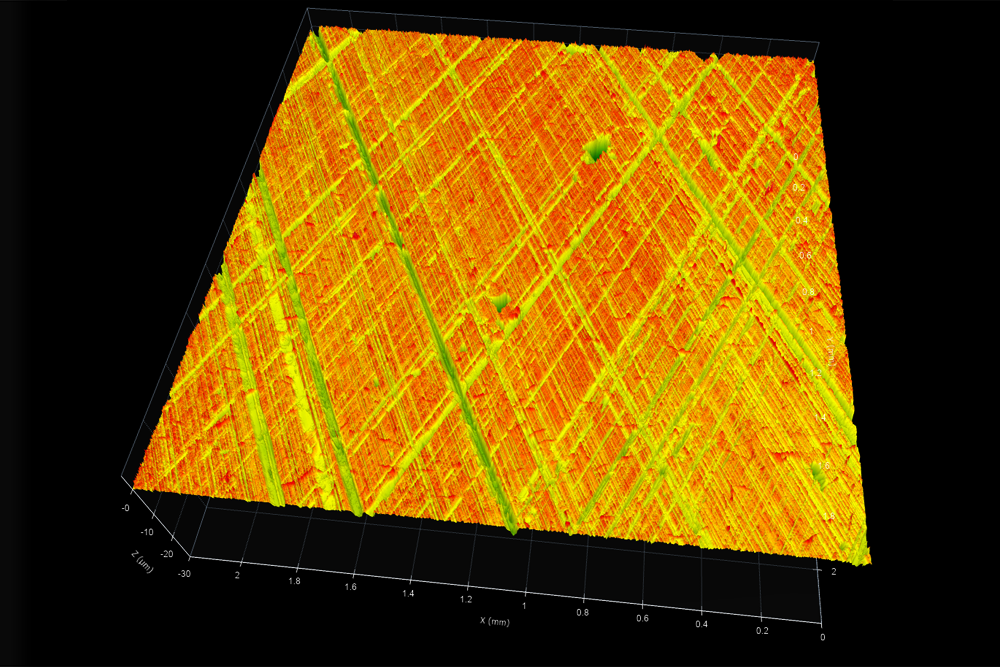 This is a measurement from the cylinder bore of a diesel engine. The surface is plateau honed cast iron and there are pores and graphite "pull-outs" present in the surface.  Removing the cylindrical shape (Analysis Settings > Geometry/Form > Cylinder) reveals the cross-hatch honing pattern as well as the porosity.  Areal/3D data is important for distinguishing the deep valleys from honing from the porosity due to the parent material.
Using OmniSurf3D's color palette and lighting settings (View > Lighting & Palette Settings) helps to highlight the cross-hatching. In particular, the new "OmniSurf3D Comp" palette compresses the color variation for better contrast.
This is also a very good data set for exploring the Crosshatch Analysis in OmniSurf3D.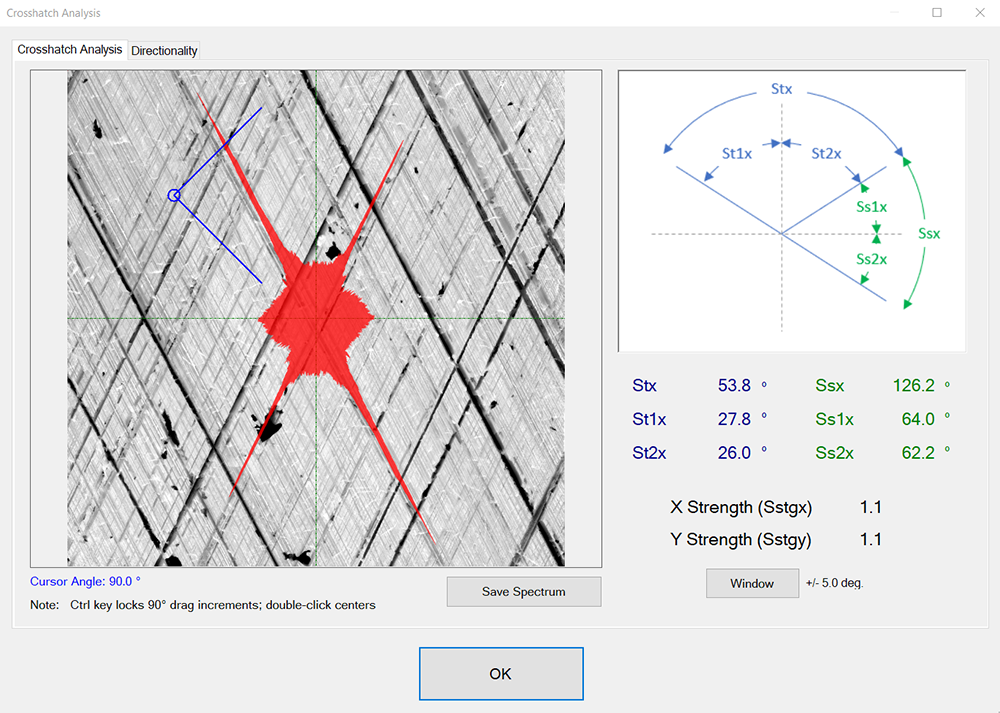 For more (a lot more!) on plateau honed surfaces check out our Specification and Measurement of Plateau Honed Surfaces tutorial. 
Measured with a Zygo ZeGage Plus (10x)
Data source:  Digital Metrology Solutions (www.digitalmetrology.com)
How to cite
If you use this dataset, please reference it as follows:
Digital Metrology Solutions. "Surface Library." Digitalmetrology, digitalmetrology.com/dataset/plateau-honed-cast-iron. Accessed Sep 25, 2023.
---